Sending money instead of presents for Christmas 2020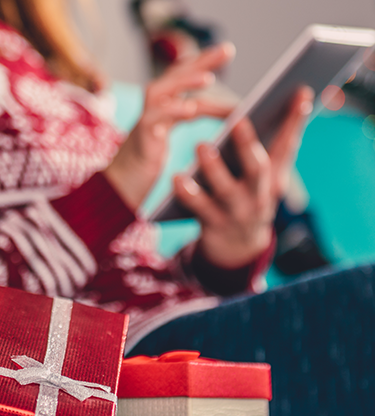 Three reasons why an overseas payment is the perfect Christmas gift
It's an understatement to say that this Christmas will be a bit different to ones of past years. 2020 has been a rollercoaster year for just about everyone as the world has battled the Covid-19 pandemic. With Christmas upon us yet again, many are taking the opportunity to show their friends and family how much they care with their gifts.
However, if you're planning on sending presents to any loved ones abroad, you might want to consider the benefits of sending them money via a foreign exchange specialist instead.
There's no postal nightmares
It usually goes that the nicer the gift, the more fragile the packaging. And anyone who has sent gifts abroad in the post before will most likely have a horror story or two about damaged deliveries or no-show parcels. Relying on a smooth collaboration between UK and foreign postal services can be naïve as international delivery is notorious for causing issues, especially around the holiday season, and 2020 has been no exception by any means.
Sending money as a gift this Christmas means you won't to worry about any postal problems with your precious gift lumbering its way across borders. Most international payments with moneycorp typically take 1-2 days to arrive in the recipient's bank account.
Our full list of currency holidays provides details of which bank holidays can affect payments in certain currencies.
It could work out cheaper
We all spend more money around Christmas time, and if we are not careful costs can add up at a dangerous rate. Whether on food, drinks or decorations, our outgoing expenditures in December usually go through the roof, and that's before considering the cost of presents and sending them abroad. International delivery costs depend on the weight of the package, the country you send it to and the speed with which you want it to arrive. At best these fees can be a nuisance, but at worst can total the same price (if not more than) the gift you are sending.
By sending money online to any friends and family that live in a foreign country, you can take comfort in the knowledge that every penny of your gift is sent to the recipient and won't get lost along the way.
It's the right gift for just about anyone
Finding the right Christmas present for someone can be challenging and time-consuming at the best of times, but in 2020, the thought of Christmas shopping on the high street can be daunting for many.
At the same time, pretty much everyone enjoys receiving money as a gift. They can choose to go out and buy their own gift or put it towards their living expenses, which in this challenging year is nothing to sneeze at. By sending money abroad as a present this Christmas, you'll be sure to have got them a gift they can put to use.
How to send money as a Christmas present
With no transfer fees when you send money online, moneycorp could be just the answer if you are looking to send money to family or friends this Christmas.
Sign up for a free account in minutes and send up to 33 different currencies online, with 120+ available over the phone.
Whatever your payment needs are, we've got you covered...