Press Release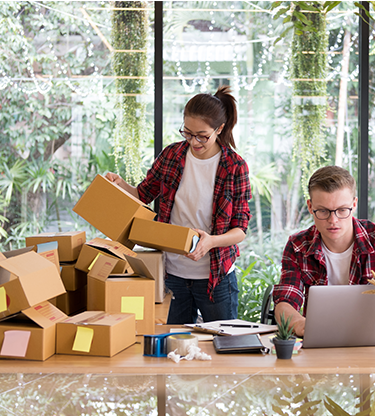 moneycorp launches international payments service for online traders
moneycorp, the global experts in currency exchange and international payments, today launch a new online seller platform. The service brings the benefits of borderless banking to traders selling online across major market places such as Amazon, Etsy, Rakuten, eBay, and Cdiscount.
From today, traders selling online can enjoy market leading exchange rates via a Euro denominated borderless bank account previously only open to larger corporate customers. Fee free payments online, whether sending, holding or receiving funds, mean that traders can save around 4% on each overseas sale by avoiding the default rate offered by online marketplace providers. Keeping customers one step ahead moneycorp provides text and email rate alerts from moneycorp's dedicated currency experts, this service can help those unfamiliar with the FX markets to manage fluctuations in exchange rates to maximise profits.
Online marketplaces have grown exponentially in recent years. In 2017, there were an estimated 25 million sellers on eBay and 5 million on Amazon. Many of these individuals and businesses, large and small, have been affected by fluctuating currency markets and the opaque exchange rates provided by banks.
moneycorp's new service gives online sellers full control over their international transactions. It is initially available in GBP and EUR.
Benefits of moneycorp's online sellers platform include:
moneycorp waives its introductory fee for online sellers accounts and payments are fee free.
Account holders can use the secure online platform to view their balances, make international payments 24/7 online and transfer money.
Users receive free market updates.
Ease of functionality for multiple payments.
Mark Horgan, moneycorp CEO said:
"Online marketplaces are today's department stores, but with millions of sellers and billions of transactions. Many of these online sellers will be losing money on every international transaction – taking a hit on commission or poor exchange rates".
"Small businesses need a straightforward way to manage the business they are doing internationally through online marketplaces and that's what our new platform provides. Managing transactions through a moneycorp online sellers account allows people to take control of their foreign exchange rates, manage their transactions and ultimately save money".
Whatever your payment needs are, we've got you covered...