Paying international invoices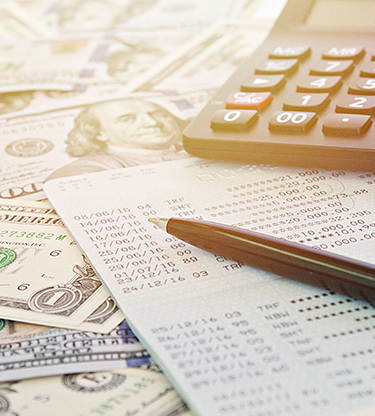 How much is it costing you to pay an international invoice?
UK companies of all sizes work with overseas suppliers for everything from raw materials and components to imported products and outsourced services. As a result, many businesses need to pay international invoices, sometimes in a range of currencies, and many business owners may not be aware how much paying invoices in a foreign currency is costing them.
Watch out for sliding scales and hidden fees
Many SME owners use their business bank account to settle these invoices, but this may not be the most cost-effective way to do so. Your bank may not be able to provide the best available rates and in addition they often charge a percentage fee for each currency transfer you request. That means you'll be paying more per payment if the volume of your imports or your costs increase. If your business relies on a range of suppliers, whether in one country or across the world, that means with those multiple payments you could be eating into your bottom line considerably with all the fees.
You can't control the exchange rate but you can manage your risk
Fees aren't the only thing that could impact profitability. The exchange rate is always volatile and that means it's hard to predict when the right time to settle your invoices each month might be. A specialist will be able to provide guidance and an overall picture of the market but also there are products which may help you plan ahead. You can track, target and even fix a rate a rate with a currency forward contract ahead of time in order to settle your invoices. This means that when it comes time to make payments you'll know how much paying invoices in a foreign currency will cost your business.
Following your payments across the world
Another invisible cost when settling international invoices is your time. If you want to maintain a good reputation overseas, you'll want to track any international transfers and confirm that they have been received. All of this checking, chasing up and gaining confirmation takes time that would be better spent on your business goals.
Working with a specialist will give you access to a secure online international payments account where you can track the progress of your payments. If you're managing payments across a lot of different countries, or simply want a report of all your overseas business, the online statements will also serve as a useful report for your accounts. You even have the option of automated regular payments which may be useful if you have overseas service providers on a retainer, for example.
Issuing international invoices
Working with moneycorp will also allow you to issue invoices in currency for overseas clients and customers. This offers a great benefit to overseas customers because they have clarity on the exact cost. You can mitigate the risk of currency fluctuations by working closely with the moneycorp team and offer your overseas clients certainty of the price in currency. Issuing invoices in currency also signals a commitment to an overseas market, helping to build the reputation of the company as a global concern.
Work with a currency specialist to make the most of the global economy
Whether you're sending or receiving international invoices, our corporate FX specialists can help you streamline the process and make the most of your funds with a foreign exchange strategy.
From great rates to lower fees and the tools to manage payments across borders mitigate the risk of currency fluctuations, we can help you protect your bottom line and the professional service may even give you a competitive edge.
Whatever your payment needs are, we've got you covered...