Setting up a multi currency account for your business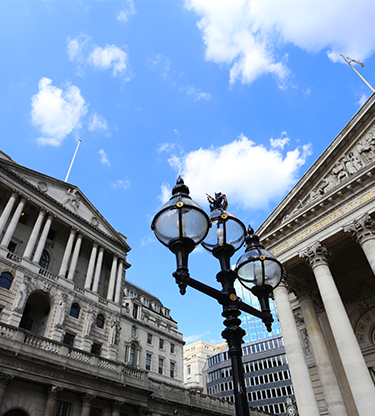 What is a multi currency business account?
3 minute read
A multi currency business account is an account in which you can hold multiple currencies. For example, you can deposit, hold, and withdraw Pounds, Euros, and Dollars within one account, which makes managing those currencies easier than if you had multiple accounts. You can generate reports on each of the currencies in your account and there is no need to remember multiple login and account details.
An increasing number of companies who do business in different currencies are opting to open a multi currency account. These accounts can make it possible for you to manage your different currencies in one place, help you to avoid paying higher foreign exchange fees, and protect you from fluctuations in the exchange rate.
In addition to making it easier to manage your account, a multi currency account can be more cost-effective than opening currency accounts in different countries. If you have multiple accounts in various countries, you may be faced with the need for minimum deposits or monthly fees payments to keep them open.
Who are multi currency accounts suitable for?
Multi currency accounts are suitable for business owners who need to manage multiple currencies and who do business beyond the UK's borders. Your clients can pay you in one currency and you can pay staff, suppliers, and service providers in another currency. A few examples of circumstances in which a multi currency business account UK may be helpful include:
You work with freelancers or employ staff overseas
Your business imports or exports or does both
You run an e-commerce store that provides services or sells goods in multiple currencies
You sell across various online marketplaces
How does a multi currency account work?
A multi currency account is similar to a standard current or cheque account in that it is a demand deposit account that lets you receive and withdraw payments when needed. You can add funds to your moneycorp multiple currency account via debit card or bank transfer, and you can make payments from it via electronic payments. The account also works with the prepaid Explorer multi-currency MasterCard®.
What currencies can I hold in my moneycorp account?
You may hold more than 120 different currencies in your moneycorp multi currency account. The account also allows you to make payments to 190 countries. You can make online payments in 33 different currencies or, if you contact one of our specialists telephonically, you can make payments in 120+ different currencies.
Advantages of setting up a multi currency account for your business with moneycorp
There are several advantages to setting up a multi currency account for business with moneycorp. Among them are:
Trading up to 33 currencies online and more than 120 over the phone
Making payments and managing your account at any time of the day or night
Being able to access more than 18 liquidity providers
The ability to set alerts for your preferred exchange rates
Sign up today
Managing multiple currencies in different accounts can be difficult and costly. Sign up for a multi currency account with moneycorp and start enjoying the benefits.
Whatever your payment needs are, we've got you covered...