Press Release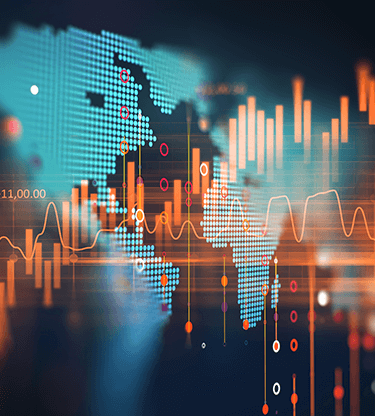 moneycorp profit surges on global service integration
moneycorp group, the foreign exchange and payments provider, today reports record FX volumes up 19% to £35.5bn and a rise of 48% in its YOY profits to £27.3m.
The company attributes a significant element of its buoyant performance and outlook to the integration of its global businesses onto a single integrated payments platform.
In 2018, UK headquartered moneycorp handled over 5.9m transactions globally, trading £35.5bn worth of currency through its offices in the UK, USA, Brazil, Hong Kong, Spain, France, Gibraltar, Romania, Australia, UAE and Ireland.
Commenting on record results, Mark Horgan, CEO of moneycorp said:
"Our strategic model is proving itself across international markets. Wherever we've established the moneycorp business we are seen to be delivering efficiency and results, bringing the reduction of risk and greater profits for our clients seeking to hedge and not speculate.
We have a clear line of sight for future development and are planning for our next phase of international growth."
With the establishment of moneycorp's integrated payments platform in international markets, the company is positioned for a sustained global roll-out into new territories.
These will benefit from moneycorp's agility for integrating established local businesses, such as Commonwealth FX, the US based corporate international payments company acquired in January 2018, and a licensed payments business and office in the UAE.
Following this year's controlling acquisition of Novo Mundo in Brazil, which secures entry into South America's fast growing foreign exchange market, the São Paulo headquartered business will be integrated onto moneycorp's payments platform.
Domestic growth for moneycorp includes the expansion of its regional presence in Coventry and the opening of new offices in Leeds and Edinburgh to bring dedicated foreign exchange services for key regional commercial centres.
moneycorp's strong investment in its payments solutions technology includes the launch of its API for third-party use, allowing clients to integrate the company's payments platform into their systems.
Nick Haslehurst, CFOO of moneycorp commented:
"Faced with an ever changing market climate CFO's and Corporate Treasurers recognise the benefits of our platform to efficiently manage risk, provide group wide visibility and streamline international payments.
We continue to invest significantly in adding further sophistication, new products and benefits as we grow in our organic markets and new geographies."
Whatever your payment needs are, we've got you covered...