Press Release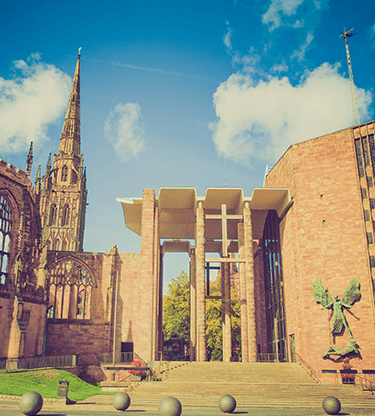 moneycorp opens new corporate office in Coventry
2 minute read
Specialised international payments for Midlands businesses now available locally from leading FX firm.
Leading foreign exchange and international payments company moneycorp is recruiting a seven strong Coventry team to serve the needs of businesses in the Midlands.
The new corporate office builds on moneycorp's existing customer services centre which employs a team of around 40 people.
moneycorp's new local office expands its presence in Coventry and provides specialist support for businesses in the Midlands with foreign currency and international payments requirements.
moneycorp is responding to a growing need among businesses outside of London to access the right specialists in an extended period of volatility in foreign exchange markets.
The moneycorp sales team is led by Guy Phelan, who joined moneycorp from HSBC in 2016 to build out the UK sales network. The new local corporate office is managed by Anil Jassi who recently joined from Deutsche Bank and has over 10 years of experience helping businesses of all sizes manage their FX risk.
Lee McDarby, Corporate IP Managing Director at moneycorp said:
"This is a very exciting development for moneycorp Coventry; we're already recruiting and encourage people to get in touch if they are keen for a career in international payments."
Businesses that are not taking a proactive approach to their currency strategy risk losing significant amounts, particularly at a time when the currency markets are volatile and unpredictable. We look forward to sharing our specialist expertise to businesses across the Midlands."
moneycorp enjoys the trust and confidence of some of the world's biggest companies for their currency transactions and has offices around the world in major locations where businesses need the best available guidance and service.
moneycorp is expanding rapidly in an increasingly global market as entrepreneurial businesses of all sizes make ever increasing international payments and transfers. In 2018 the company's volume of foreign exchange trading surpassed the previous year by £2.3 billion.
Businesses increasingly recognise that volatility in currency markets mean that not taking advantage of specialist guidance can result in avoidable losses.
Now, businesses in the Midlands can explore ways to manage transactional activity as efficiently as possible by emailing MidlandsFX@moneycorp.com or calling the team on 0247 526 7022.
Whatever your payment needs are, we've got you covered...