moneycorp announces partnership with Walpole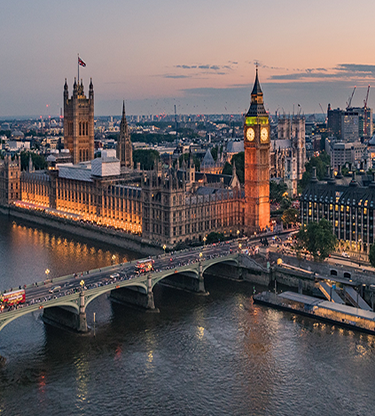 moneycorp announces partnership with Walpole
Foreign Exchange (FX) and international payments specialist, moneycorp, enter into year-long partnership with Walpole's mentoring programme, Brands of Tomorrow
moneycorp will provide guidance to the 12 luxury British brands to develop their currency risk and management strategy, as part of their international business growth
The partnership enables luxury goods body Walpole to expand the scope of Brands of Tomorrow and lead the way in exporting the best of British across the globe as the UK brands forge new international trade links
FX and international payments specialist, moneycorp, has announced a year-long partnership with Walpole, the official sector body for luxury in the UK. The partnership will see moneycorp mentoring 12 British brands selected to join Walpole's Brands of Tomorrow programme. The Class of 2020 is: Anabela Chan, Anatome, Araminta Campbell, Country of Origin, Dai, Hedoine, Matthew Cox, Pepa & Co, Ruuby, Shackleton, Simpsons and Suitcase.
As a key pillar of Walpole's mission to develop British luxury Brands of Tomorrow helps 12 fledgling British luxury companies to fulfil their potential by providing them with the tools and skills to take their businesses to the next level. Following in the footsteps of iconic brands, this year's cohort will join alumni that includes, Astley Clarke, Charlotte Olympia, Emilia Wickstead and more.
The partnership will give the brands access to moneycorp's expertise in a number of ways including one-on-one mentoring, individual support in their international payment needs, guidance on the world of foreign exchange, and insight into how financial operations and access to specialist services can impact a business's bottom line.
Market conditions, Brexit, changing rules for import/export across the globe and calls for more sustainability are all considerations for companies operating in the luxury goods industry. But, with sector expertise in fashion, travel, food and drink, moneycorp understands that currency costs can weigh into the bottom line of luxury brands, and so effective currency risk strategy and management is vital in helping the "best of British" reach their global goals, tomorrow and beyond.
Lee McDarby, Managing Director, International Payments at moneycorp, said: "We are thrilled to be partnering with Walpole to support luxury British brands, especially having the ability to be there to support businesses during these current market conditions. It's inspiring to see so many of the brands Walpole works with navigating the current landscape with true British grit, and we are here to help businesses keep an eye on risks associated with the financial markets.
"Ultimately we are all navigating these choppy waters together, with moneycorp and Walpole on hand to guide SMEs when it comes to foreign exchange, and crucially risk management for companies who import and export globally, allowing them to focus on the main priorities such as protecting their workforces right now."
Helen Brocklebank, Chief Executive, Walpole, commented: "The new partnership aligns perfectly for Walpole and the Brands of Tomorrow programme and we are delighted to welcome moneycorp. A key success factor for Britain's luxury brands is their ability to trade internationally, and this year's Brands of Tomorrow, despite being such diverse businesses, all share an ambition to appeal to consumers worldwide. The expertise moneycorp will provide on navigating foreign exchange and international payment needs will be invaluable to our brands, and will be such a game-changer for the programme."
As well as mentoring the class of 2020, will also be offering its competitive exchange rates and low fees, exceptional customer care, and access to its secure online platform to the alumni of the programme, along with the wider Walpole family.
Moneycorp join fellow Brands of Tomorrow partners including international law firm Mischcon de Reya and the 12 executives who are paired with the brands to mentor on the broader aspects of leading and growing a luxury brand.
moneycorp
Established in 1979, the moneycorp group serves the growing foreign exchange and payments needs of global businesses, importers and exporters, online sellers and personal clients. Headquartered in London, with a worldwide presence, moneycorp pride themselves on providing exceptional customer service. A global company with local expertise.
moneycorp is a trading name of TTT moneycorp Limited – one of the UK's fastest exchange providers
moneycorp provides an international payments service to individuals and a wide range of businesses, offering quick, secure and comprehensive solutions to foreign exchange challenges
moneycorp traded £32bn worth of currencies and handling millions of transactions in 2018
moneycorp offers telephone, mobile and online payments on a multi-currency platform, helping thousands of customers exchange across 120 currencies in the last year.
moneycorp began dealing in foreign exchange in 1979. The business was acquired by Bridgepoint Advisors Ltd in 2014
moneycorp is a trading name of TTT Moneycorp Limited which is authorised by the Financial Conduct Authority under the Payment Service Regulations 2017 (reference number 308919) for the provision of payment services trading name is duplicated
About Walpole
Walpole is the official sector body for UK luxury. Founded in 1992 as a not-for-profit organisation, it counts more than 270 British brands in its membership and is recognised in both Westminster and Brussels. As the voice of British luxury, Walpole's purpose is to promote, protect and develop a sector worth £48 billion to the UK economy.
Walpole actively seeks out UK and international business opportunities, promoting growth in the industry. As founders of the European Cultural and Creative Industries Alliance (ECCIA), Walpole cements and champions relationships with Europe's luxury and creative sectors, lobbying the EU on key policy issues like selective distribution and IP protection, and supporting pan-European business and cultural connections post-Brexit.
Dedicated to creating a pipeline of growth for Britain's luxury brands, Walpole also runs the annual mentoring programmes Brands of Tomorrow and the Programme in Luxury Management at London Business School.
For further information:
Please contact the moneycorp press office on:
Whatever your payment needs are, we've got you covered...