moneycorp announces new Head of London Outbound Corporate Sales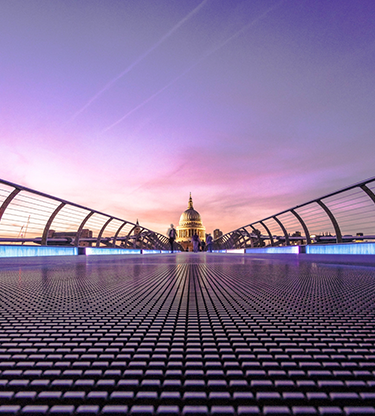 moneycorp announces new Head of London Outbound Corporate Sales
Foreign exchange (FX) and international payments specialist, moneycorp, has announced Alex Price as the new Head of London Outbound Corporate Sales.
Formerly Managing Director, Head of FX Sales EMEA at the Royal Bank of Canada (RBC), Alex will deliver moneycorp's state of the art international payments platform and extensive product expertise in global payments, online FX payments and derivatives to moneycorp's broad range of corporate and institutional clients.
At his role with the RBC, Alex set and directed strategy for FX clients and products, supervised the European Institutional and Corporate FX Sales teams and led the strategy for electronic FX sales. He brings a great wealth of experience and knowledge of FX in emerging markets, managing derivatives and global payments. During his career, he has also led successful sales teams at Deutsche Bank and HSBC.
Lee McDarby, Managing Director of corporate foreign exchange and international payments at moneycorp, said:
"We're delighted to welcome Alex to moneycorp to drive growth in our corporate foreign exchange and payments team. In these uncertain times, businesses that trade internationally are increasingly seeking out specialist services and support to navigate fluctuating currencies, and changing market conditions. Alex' extensive experience will be an invaluable asset to the team and our corporate clients.
Alex Price, newly appointed Head of London Outbound Sales, moneycorp, said:
"moneycorp's ability to mesh digital technologies, analytics and client support provides an unrivalled service for people and businesses moving money around the world. I look forward to working with the team to deliver tailored expertise to our diverse client base and deploying growth strategies to get the best for the business and those we serve."
Established in 1979, the moneycorp group serves the growing foreign exchange and payments needs of global businesses, importers and exporters, online sellers and personal clients. Headquartered in London, with a worldwide presence, moneycorp pride themselves on providing exceptional customer service. A global company with local expertise.
moneycorp is a trading name of TTT moneycorp Limited – one of the UK's fastest exchange providers
moneycorp provides an international payments service to individuals and a wide range of businesses, offering quick, secure and comprehensive solutions to foreign exchange challenges
moneycorp traded £32bn worth of currencies and handling millions of transactions in 2018
moneycorp offers telephone, mobile and online payments on a multi-currency platform, helping thousands of customers exchange across 120 currencies in the last year.
moneycorp began dealing in foreign exchange in 1979. The business was acquired by Bridgepoint Advisors Ltd in 2014
moneycorp is a trading name of TTT Moneycorp Limited which is authorised by the Financial Conduct Authority under the Payment Service Regulations 2017 (reference number 308919) for the provision of payment services trading name is duplicated
For further information:
Please contact the moneycorp press office on:
moneycorp@standagency.com // 0203 696 5800
Whatever your payment needs are, we've got you covered...