Press Release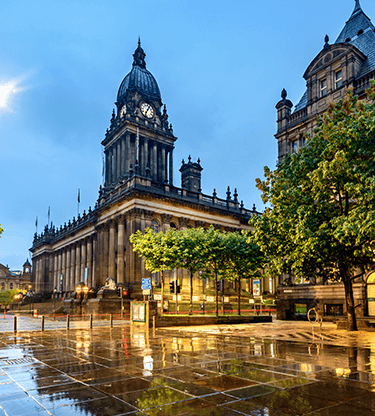 Leeds businesses set to be boosted by moneycorp
Leading foreign exchange and international payments company moneycorp has opened a new office in Leeds.
moneycorp is responding to the needs of companies located outside of London finding it hard to access the right specialists to help with ever-changing market conditions. It is already helping clients such as Prestigious Textiles Ltd based near Bradford to make the most of their international payments.
moneycorp is currently recruiting and expects to expand its team to seven by September 2019.
Lee McDarby, Corporate IP Managing Director at moneycorp said:
"Our new office in Leeds means we will provide personalised support for more businesses to save them time and money.
"As a finance centre and the home of industries from manufacturing to IT that are particularly affected by fluctuations in the currency markets, Leeds is a natural place for us to locate our second regional office.
Leeds is a real success story for British businesses and we're thrilled to be able to bring our specialist expertise to the city."
moneycorp supports some of the world's biggest businesses with their currency transactions and has offices around the world, including North America, Hong Kong and Australia.
In an increasingly global market, modern businesses make a growing number of international payments and transfers. The volatility in the currency markets mean that businesses not receiving expert guidance can face losses they can ill afford.
Whatever your payment needs are, we've got you covered...