Interview with Sodia Haddassi-Amma, founder of Beldi Maison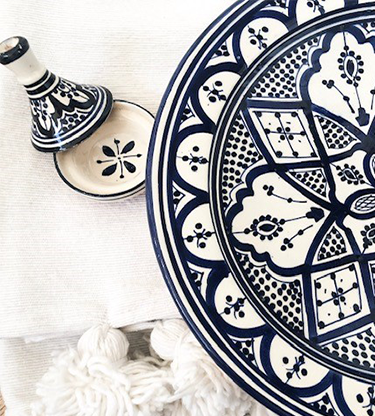 Running three small businesses, launching an international e-commerce website and looking after two small children would be enough for most, but for Sodia Haddassi-Amma, it's perfectly balanced.
8 minute read
We chatted with Sodia, founder of Moroccan lifestyle interiors brand; Beldi Maison to find out how she discovered her love for entrepreneurship as a teenager, the logistical challenges she faced after launching online and the advice she'd give to others looking at starting their own SME and selling goods online internationally.
Why did you become an entrepreneur?
"I'm absolutely passionate about Morocco and at 15 I had three jobs, so to be honest, it was inevitable that I was going to end up running a business selling Moroccan artisanal lifestyle products. I've always had that business mind-set and I just wanted to share with the world all these amazing treasures I discovered. Being half Moroccan, I spent a lot of time visiting Morocco, bringing back silver jewellery and selling it on in the UK. The jewellery was great value compared to buying it in my hometown of Bournemouth, and my friends kept buying from me so I expanded into selling leather goods. I saw it personally as a hobby which happened to earn a bit of money. I then moved to London, worked in corporate banking, had two babies and bought a cockapoo! Being on maternity leave gave me the opportunity to think about where I wanted to spend my time, not working wasn't an option, but the normal 9-5 didn't work for me anymore. Hence, I started my bakery business; Sucre à la Crème Bakery, which although gave me the chance to be a little bit creative, it wasn't my natural calling, so I went back to what I loved which was interior styling and Moroccan wares."
How did you launch your business online?
"I'm a keen online shopper myself and knew I needed to get online. Younger generations are so tech savvy nowadays, for example, my kids know their way around an iPad easily, so I set myself a deadline of getting my website set up, and basically built it in the few short days before my own self-imposed launch date because I procrastinated!
Surprisingly I found setting up the website really easy, and the support you get online is great as there's plenty of tools and guides. It helped that I'm used to buying goods online, as I knew what my own customers would be looking for, such as a search bar. Apparently that makes me a UX designer…!
I just put the website out there and into a few networks and it started growing and growing. People tend to share small and local businesses more and enjoy supporting them. I got a sale in Wales from contacts sharing my website on Facebook so it pays to use your existing network, and social media actually. I've also got into tagging products on Instagram which again was easier than I thought, which is always a plus."
Was there a particular challenge when it came to moving your business online?
"Working out courier and postage fees was tricky at first. I've just started looking into shipping costs and factoring it into pricing because otherwise I could get caught out on profit margins. I sell to Europe and I'm testing the water with worldwide shipping to see what the appetite is like out there for my interiors business.
It is hard putting yourself out there, and it's hard as an entrepreneur because you have to do every part of your business yourself. That means I need to source stock, price products, build relationships with suppliers, build websites, use social media, market etc. I'm incredibly passionate about the products I sell, but that doesn't always give you those core business skills you need."
How easy is it to have an international supply chain?
"I have to also think about how well stock will travel as well, because my products arrive from a van driven all the way back from Morocco, and that can take roughly four weeks to receive after I place an order. Ceramics for example are very popular, but they're easily breakable in transit so have to ensure my supplier packages them safely as I wouldn't want to let customers down.
Speaking Arabic definitely helps negotiate prices. Also having a good relationship with your suppliers is key to a successful consistent international supply chain. I've worked with a supplier since I was 15 and if I ask for something that isn't readily available, he'll try and source it for me across Marrakech, Tangier etc."
What steps have you taken to ensure your business is ethical?
"It's important to me that customers know where their purchases have come from, and that they're not those mass-produced copies you see often online. I do a serious amount of research on my products to understand who is producing them and how the goods are sustainable. If I didn't have a family and mortgage to pay for, I'd be reimbursing business revenue into Morocco, and I'm already thinking about the bigger picture for my businesses and how I can give back. I'd be a philanthropist if I could!"
How does FX affect your business?
"After Britain voted to leave the EU and the pound value was so volatile, the local Bureau de Change in Morocco didn't want to exchange in fear of losing money. At the time it did impact my business as I was forced to pay higher fees and get a less competitive rate by withdrawing from cash machines instead."
How do you balance work and life when running your business?
"Balance is absolutely key to doing what I do. It isn't just one business I run, it's three, and have two children to look after as well. Most days I'll be on the phone to my supplier in Morocco arranging a deal on a new product I am sourcing for Beldi Maison Interiors, whilst whipping up a cake in the kitchen for my Sucre à la Crème bakery and sorting the kids out at the same time. But I love it this way though!
My drive is having the flexibility and passion for my businesses and loving what I do, which is why I think I balance work and life with two children and three businesses pretty well.
It's exciting to watch my creative side, which fuels my businesses, rub off on my children actually. My daughter is super creative herself, and just the other day she was learning about space at school and went off at home with some tissue paper and made an astronaut suit out of it, all by herself! She also asked me for two polystyrene cupcake inserts while I was the kitchen recently and came back with a pipe cleaner stuck between them and showed me a home-made pair of headphones. It's really amazing to watch her make these things herself- a future entrepreneur."
What tip would you give to people looking at launching their own small business?
"It's important to ask for help when you don't have the skills you need for that particular area of the business, and you shouldn't be ashamed to reach out as you can't simply do everything yourself. I have a friend who is a graphic designer who helps with my logo and marketing work for example, because I know that area isn't where my key skills lie.
Networking is key, so use everyone you can, especially in your local community. Small businesses tend to support one another as well, so choose local boutiques and restaurants when you're buying as a customer too. If you want to run a small business, it's right for you to shop small yourself and pay it forward.
My final bit of advice is that in the past I've called my businesses hobbies, so I guess a big tip I'd give to others is to have confidence in what you're doing, you're running a business...pat yourself on the back and own it."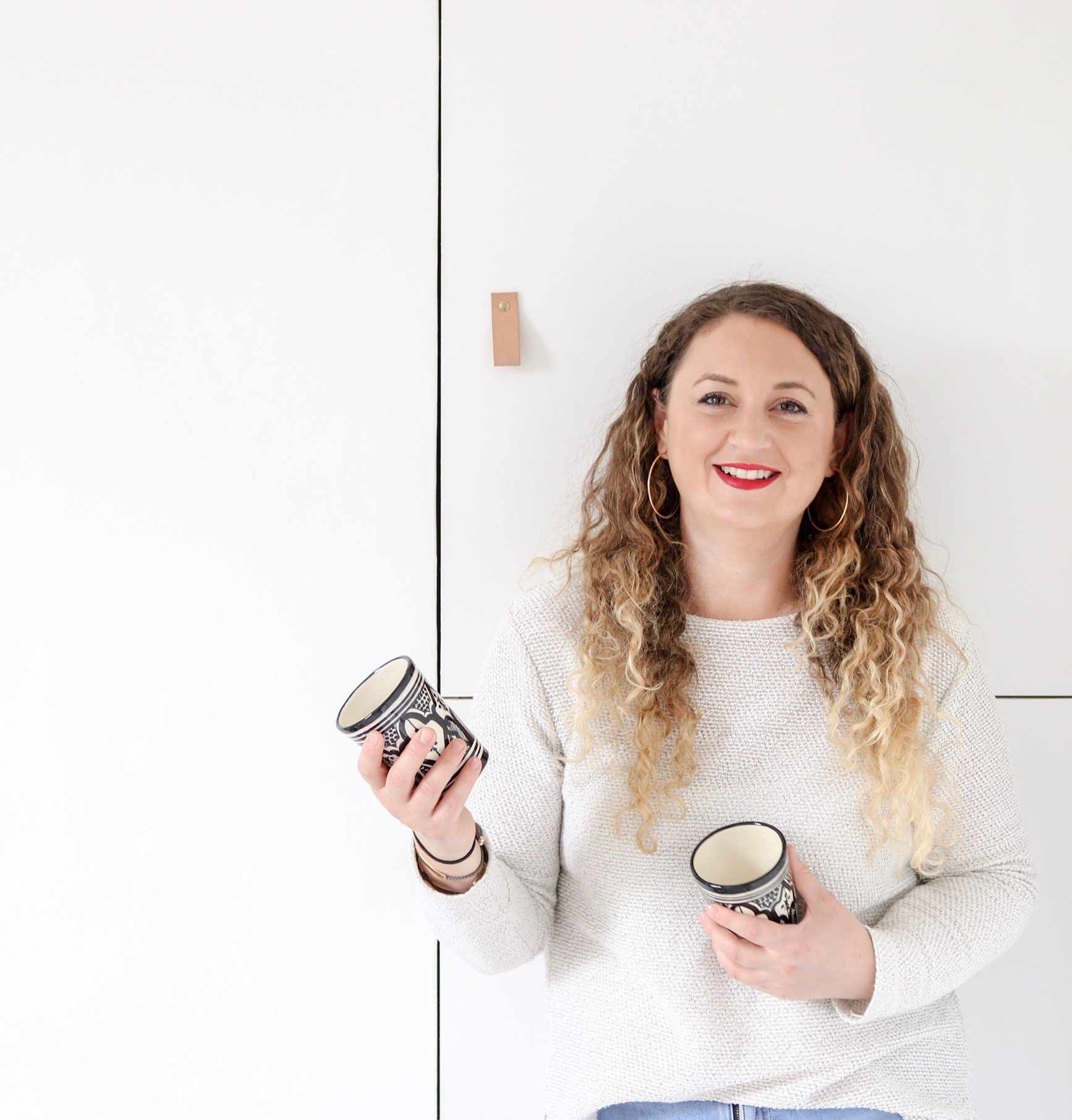 Sodia Haddassi-Amma - Founder of Beldi Maison
Whatever your payment needs are, we've got you covered...