Interview with Michelle Reilly, winner of Female Business Leader of the Year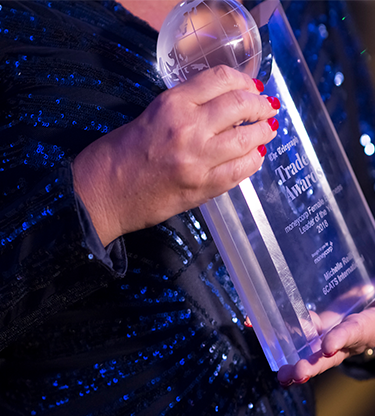 We sat down with Michelle Reilly, winner of moneycorp's Female Business Leader of the Year to discuss 6CATS International and the secrets to her success
Tell us a little bit about 6CATS International please?
"6CATS International is the global supplier of compliant contractor management solutions to the world's leading recruitment agencies; currently working with more than 300 agencies and 1000+ contractors. The company was originally part of the CXC Group, but after an MBO in November 2016 which I led, it became 6CATS (Compliance Advice & Tax Solutions). We offer solutions in more than 70 countries across Europe, the Middle East and Africa as well as further afield. Our turnover in 2018 exceeded £60 million and the team has grown to 17 UK staff and 12 in India (outsourced)."
What are the USPs 6CATS offers to clients that nobody else can?
"When contractors are using our solutions, 6CATS will fully indemnify recruitment businesses and end users from any tax compliance liability. Nobody else does this! The company operates in accordance with its Core Values and offers award-winning customer service.
"One of the main drivers for all of us at 6CATS is that we change the attitude towards international tax compliance for recruiters placing contractors internationally. We see so many recruitment businesses exposed to risk by companies providing non-compliant and, now since the introduction of the Criminal Finances Act, illegal solutions, that we really want to educate and work with recruitment firms to protect their businesses. We are passionate about the recruitment industry, which is the reason we decided that 6CATS would provide services exclusively to the sector."
Working internationally across more than 70 countries, what challenges are you met with, and how do you overcome them?
"Myself and the team continuously monitor market trends and actively listen and respond to evolving client needs. By doing this, 6CATS is constantly growing into new territories which in turn allows the agencies we work with to expand their global footprints. In recent months we established solutions in Egypt, Hungary, Algeria, Finland, Nigeria & the UAE; quickly and effectively mobilising workers on behalf of our clients."
How do you take the stress out of an often complex part of doing business for your clientele?
"We offer high levels of customer service and always endeavour to make things as straightforward as possible for those who want to operate compliantly. We are always honest and avoid jargon."
You've grown and expanded as a business, so how have you maintained that same great level of personal service and high-quality work?
"Having consistency in the service we deliver and providing clear, easy to follow procedures and process control within the business have been crucial to maintaining the high-quality service we are committed to delivering. Ensuring the management team adheres to our Core Values and culture is also highly valuable."
How important was it to be recognised as moneycorp Female Business Leader of the Year at The Telegraph Trade Awards 2018?
"It was a massive surprise but incredibly important as it demonstrates how far we have come as a business in the last couple of years."
How does 6CATS International support women in business?
"We have a very balanced team and board, and when it comes to our team, gender is not a consideration, only ability. I really don't feel there are challenges that will stop women from moving up the hierarchical ladder if they want to get there. Obviously, personal life choices may have an impact but that is really up to the individual."
What advice would you give to women who are looking to become leaders in a business?
"Decide on what you want and go for it. Remember that if you work hard and try to be brilliant, people will recognise that regardless of your gender. And if you are not getting the opportunities you think you deserve, ask why, listen to the answers and make sure you act on it. If things are still not working, ask again and challenge why you're not getting where you want to when you are delivering what is being asked for."
We support women in business, which is why we surveyed 500 female business leaders on entrepreneurship. Our research was featured on the BBC and the Telegraph as part of our online seller account, designed especially for marketplace sellers to scale up business across Europe and help increase profitability. Sign up for an account now.
Whatever your payment needs are, we've got you covered...