Happy 40th birthday to moneycorp!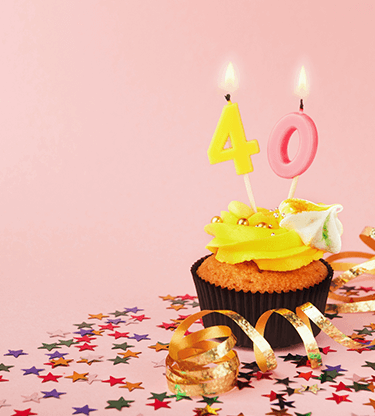 We have been helping businesses and individuals achieve their goals and get their money where it needs to be since 1979
When moneycorp began, the world was a very different place, but some of the challenges of managing currency payments have remained the same. Technology may have improved the processes, but with complex requirements and a fluctuating foreign exchange market mean that there will never be a replacement for the personal touch and expert guidance.
From small acorns to big oak trees
One of the major benefits we provide clients comes from the fact that we have offices all over the world, meaning that our team has local knowledge as well as currency expertise. There are currently moneycorp offices in the UK, Ireland, France, Spain, Romania, UAE, Hong Kong, Australia, USA and Brazil. From the very beginning, we've been focused on delivering an expert service and as we expand, we continue to invest in offices across the world. As we continue to expand, we don't intend to forget where we started, which is by building a great team to deliver the best possible service for our customers.
Major milestones for moneycorp
The world has changed a lot since 1979 when everyone was dancing to a Boogie Wonderland and our first foreign exchange office opened on Bond Street in London. A major development for our travel services came in 1993, when Beanie Babies were the must-have toy and we opened our first three stores at Gatwick Airport. In 2015, we achieved exclusivity at Gatwick. 2000 didn't bring the feared millennium bug, but it did see the launch of our private client service, followed in 2003 by a specialist corporate service for international businesses from SMEs to multinational corporations. 2003 was the year of the last flight for Concorde, but it marked a new chapter for moneycorp when the Spanish office opened; the US office in Florida followed shortly after in 2005.
We've never forgotten our roots as a travel money provider and in 2012, while London was buzzing with Olympic fever, we launched the explorer multicurrency prepaid travel card. In 2013, when David Cameron first announced the possibility of a referendum on the UK's membership of the EU, we were broadening our horizons with a new partnership with the Daily Telegraph and a new office in Ireland. In the same year that Janet Yellen was sworn in as the first female chair of the US Federal Reserve, 2014 saw moneycorp expand into wholesale currency services.
The following year, as NASA found water on Mars, we claimed new territory by opening an office in France and a second office in the US. In the year of the EU referendum, we kept our eye on the horizon, opening corporate offices in Spain and Romania as well as establishing moneycorp Bank in Gibraltar. In 2018, just before our big birthday, we added to the moneycorp family with a trio of acquisitions - First Rate FX, Commonwealth FX and Novo Mundo. With such an eventful first 40 years, it's clear that the sky's the limit for the next 40.
Age brings wisdom… and new skills
Our broad range of currency services include tools to track, target and even fix exchange rates, as well as the ability to send money online via our website or mobile app. We've also developed specialist teams, including corporate services with industry knowledge of the sectors they serve, teams which build relationships with partners to provide our service and expertise as a value-added service and of course experts who specialise in international payments for our clients' major life milestones – from foreign holidays and overseas weddings to purchasing property abroad and retiring in the sun.
As an organisation, we share our knowledge and skills; this helps us to continue to innovate by sharing best practice across the divisions. We believe age brings wisdom from experience, so we combine the experience of our team to keep improving.
Life begins at 40
If it's true what they say and life begins at 40, then we are right to feel excited about the next phase of moneycorp's history. We'll be looking for ways to innovate within our service and solutions, leveraging technology to make international payments convenient as well as great value. At the heart of it all, we plan on continuing to nurture our expert team. We know that our incredible, dedicated team are the reason are the reason we've had 40 incredible years and we're all excited about building our future together with our customers across the world.
We know our customers appreciate having knowledgeable support on hand for guidance on everything from the latest currency market movements to the exact details of how certain tools work. We'll be breaking out the cake and the champagne to celebrate our milestone birthday, but we won't forget that our wonderful customers and clients are the foundation of our success. That's why we're so excited about the future – we'll continue to innovate and deliver great value international payments in a rapidly evolving global economy.
Whatever your payment needs are, we've got you covered...
moneycorp turning 40
Celebrating moneycorp's 40th birthday. Read more about our global offices.