Economic Update
Stay informed about the latest economic developments in the UK, Eurozone and the US. Get insights into key indicators and currency trends in this comprehensive economic update blog.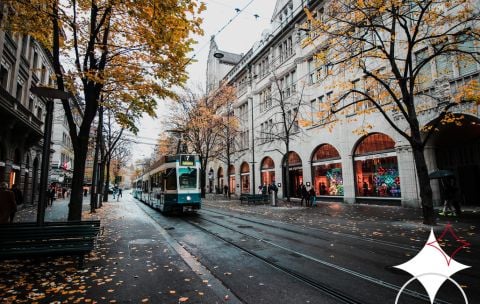 Surprises from today's reshuffle
7 minute read

GBP
GBP/EUR has stayed within the 1.14-1.15 region in the last few weeks with little indication of substantial movement. GBP/USD has also stayed within 1.21-1.22 range, having come away the 1.24 peak we saw in early November.
Rishi Sunak began his cabinet reshuffle this morning, with Suella Braverman the first to be replaced by former Foreign Secretary James Cleverly. As Cleverly assumes the position of Home Secretary, former Prime Minister David Cameron is making a surprise return to government as the new Foreign Secretary.
The reshuffle has ignited speculation of an early general election next year. Political change can be a significant driver of currency movement, so we'll be keeping an eye on the pound this week.
Later this week, headline inflation data will be released on Wednesday, 15th November. The Bank of England expects a YoY drop from 6.7% to 4.8%, while the markets are slightly more optimistic expecting a drop to 4.7%. This would fulfil Rishi Sunak's pledge to halve inflation by the end of the year and represents a substantial drop that could cause speculation towards earlier discussions of reducing interest rates.
The current expectation is that the Bank of England will only start reducing rates at the end of next year, but such a reduction in inflation could cause the markets to review those forecasts. Core inflation is also forecast to drop from 6.1% to 5.8%. The data could be met with GBP positivity as a reduction in inflation could potentially help facilitate a swing back to economic growth as ongoing as the cost-of-living crisis eases.
UK retail sales figures on Friday 17th November, could also provide GBP with an uplift as the previously negative -0.9% is expected to increase to 0.3% as the slowdown of price increases in food and energy, as well as wage growth now exceeding inflation, sees consumers return to the shops.
EUR
After a very quiet week on the data front last week, European growth data will be released tomorrow morning (Tuesday 14th November). The markets expect year-on-year GDP to remain unchanged at 0.1%, which will keep the EU just outside of a recession. It puts the region in a very similar position to the UK, which posted 0% growth last week.
However, it will only take GDP to come in a fraction below forecasts to return to negative growth, which has the capacity to cause Euro weakness. Lower-than-expected results could bring EUR/USD back down to the 1.05 level we've seen in previous weeks and move it further from its 1.07 peak.
USD
The dollar recovered at the end of last week after a slightly more subdued performance from what we've seen over the previous few months. Its return to strength followed some more hawkish comments from the Federal Reserve Chair, Jerome Powell. Powell spoke about his and his fellow policymakers' lack of confidence over having done enough to rein in inflation, which could mean interest rates remain higher longer than markets currently anticipate.
The highlight for the currency this week will be the US inflation data, which is due for release on Tuesday. Markets expect to see a slight drop in headline inflation, while core inflation is forecast to be stickier and remain unchanged at 4.1%, which, while it isn't moving any close to the Fed's 2% target, is still a lot lower than other developed countries.
AUD/NZD
This week, we'll also see Australian employment data released on Thursday 16th November. Expectations are for a significant increase in new jobs, from a previous 6.7k to 18k.
The news could help the AUD recover if data comes in as expected, as the currency has been particularly weak this year. Much of this is thought to have been caused by the Reserve Bank of Australia's dovish stance on interest rates caused by the country's low inflation numbers.
We've already seen GBP/AUD drop from its multi-year peak in the summer at 1.99, falling to between 1.91 and 1.92, and it may fall further if the AUD can continue to strengthen with positive data releases.
GBP/NZD is in a similar position as the 2.15 peak in August has steadily dropped to 2.07 and posted its lowest rate of 2.03 in early October. Historically, the psychological levels of the two currencies, where we expect trading to increase, have been around 1.80+ for GBP/AUD and 1.90+ for GBP/NZD.
Author
Sam Mills - Private Dealer
This commentary does not constitute financial advice and all quoted rates are sourced from Bloomberg.
Whatever your payment needs are, we've got you covered...