Daily Brief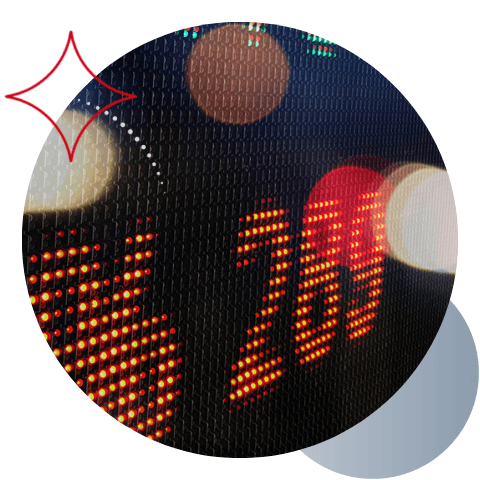 Is inflation finally slowing?
U.S Core PCE drops to 4.9%
The Fed's preferred measure for assessing inflation, the core personal consumption expenditures price index (PCE), rose 0.3% during April and 4.9% (YoY), reflecting a slight reduction from 5.2% previously, when the data was released on Friday. Whilst the reduction will hardly make a much of a dent into overall inflation, any signs that the tide is turning will give the Fed (and markets) much comfort. We sure need it.
Energy is still the big driver
If you include food and energy into the mix, then the headline PCE jumped by 6.3% (YoY), which is also a decent deceleration from the 6.6% rise in the preceding month. However, the best news there is that the monthly increase was just 0.2%, way down from the 0.9% reading in March. However, much of that was down to a drop in energy prices, which have since reversed, so we shouldn't count our inflation chickens just yet.
Keep calm and carry-on shopping
U.S consumers also look to be ignoring the high inflation, increasing their spending. Higher wages and forays into their bulging savings pots look to have been the main ingredients to their spending surge. The service sector was the big winner, with spending at bars and restaurants as well as travel and tourism also benefitting.
The Fed to slow hiking from September? Maybe
The news of lower inflation will be welcomed by both the Fed and the White House, but the Fed will want to see a pattern of weaker PCE before they likely adjust their current rate hike timetable. June and July still look safe bets for 50bps hikes, but after the August break, there is now only a 50-50 marked-implied chance of a 50bps hike in September. That figure has declined substantially recently, due to a slowdown in economic data, the Fed putting caveats into their minutes and worries over weaker global growth.
Positive market sentiment
Markets were left buoyed by all of this, with equities marking a rare positive weekly close. In fact, some U.S indices had their best week since November 2020. As you might expect, the dollar continues to consolidate against this backdrop. The broad dollar index (DXY) moved below 101.50 for the 1st time in a month, with currencies fighting back strongly against the greenback across the board, including many emerging market currencies. EUR/USD moved as high as 1.0770 this morning, which represents a one-month top for the single currency. USD/CAD is threatening to break properly under 1.2700, boosted by the pop higher for oil spot prices at the end of the week. The BoC are still expected to hike by another 50bps when they meet later this week.
Euro-Area inflation on the radar
Tomorrow's Euro-area HICP inflation will have a big say as to whether the recently-inflated single currency can remain airborne, or not. The latest estimates forecast a jump from 7.4% to around 7.7% (May/YoY). Take doughnuts and petrol out (not literally), and the number drops to around 3.5%. Those figures should be enough to keep the pressure up for discussions around a substantial rate hike from the ECB in July, which continued through last week. Interestingly enough, the latest Spanish inflation figures have just been released this morning, registering an 8.7% (YoY//May) increase. That was up from 8.3% during April, and crucially above estimates of 8.3% too, which doesn't bode well for that all-important region-wide update. Key German inflation is out at lunchtime today. The latest estimates are projecting an 8% (YoY/May) increase, up from 7.8% previously.
A higher pound
GBP/USD moved higher in conjunction with the other dollar crosses on Friday, moving back over 1.2650 for the 1st time since the end of April. With that higher EUR/USD (see above) GBP/EUR has been left somewhat rangebound for now around 1.1750. The latest UK House prices and Mortgage Approvals will be closely monitored this week to see if there has been any material impact on the housing market from those BoE rate hikes. Markets are also assessing the likely impact on UK inflation from the latest mini-budget announced by the government last week.
What else is happening today?
Euro-area Business Climate and Consumer Confidence is out this morning. Canadian Current Account data is due lunchtime. Later this evening sees the release of New Zealand Building permits, and ANZ Business Confidence. In Japan, there is a slew of data overnight including the latest Unemployment, Industrial Production and Retail Trade.
Weekly roundup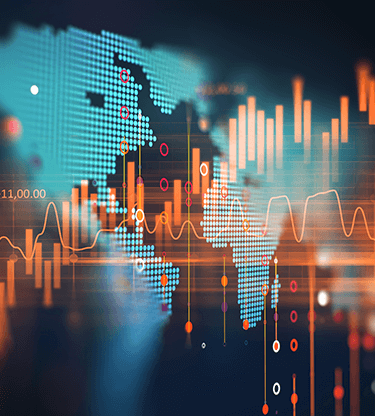 Whatever your payment needs are, we've got you covered...