Daily Brief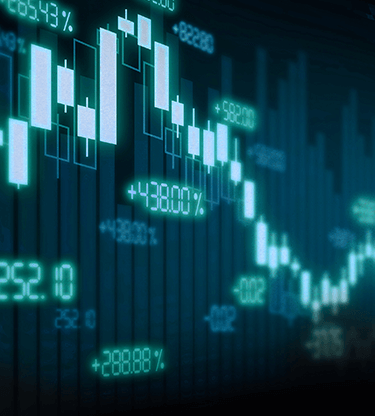 Interest rate rises on the horizon?
The 'hard yards' are still to come
Bank of England Governor Andrew Bailey (GBP) left the door open for a rise in interest rates yesterday, in response to the building inflationary pressures in the United Kingdom. In a speech to the Society of Professional Economists in London, Bailey said "Recent evidence appears to have strengthened that case [for an increase in interest rates] but there remain substantial uncertainties and we are monitoring the situation closely". Mr Bailey also had a word for policy makers, who he said would still need to put in the "hard yards" towards a post-Covid recovery.
Bailey's downbeat comments reflect his concerns about the UK's current levels of inflation and suggest interest rate rises could be on the cards in the future, but the dovish nature of his speech should ease the minds of investors, that no major hike is imminent.
Despite Mr Bailey's speech (or perhaps thanks to it) and the ongoing alarm around fuel supply and fuel prices, the pound has remained stable against the euro (EUR), and the Japanese yen (JPY), while taking a slight dip against the US dollar (USD).
Powell's testimony could move the dollar at last.
Federal Reserve Chairman Jerome Powell is set to testify before the Committee on Banking, Housing, and Urban Affairs in Washington today (USD). In a pre-published speech (not a million miles away from Bank of England Governor Andrew Bailey's yesterday), Powell will tell congress that the current spike in inflation in the USA has been larger and more sustained than predicted.
With reference to potential interest rate hikes, Mr Powell will keep his options open, saying "if sustained higher inflation were to become a serious concern, we would certainly respond and use our tools to ensure that inflation runs at levels that are consistent with our goal".
The GBP/USD exchange rate has been stuck in a deadlock for some time now, and this speech could be the trigger that sees some movement from the US dollar.
New Zealand looks to ease booming house prices
New Zealand has introduced rules to calm down its current housing market to make property speculation less appealing to investors and housing more affordable. The draft law would aim to stop investors from deducting mortgage interest from their taxable income, after house prices rose nearly 26% year-on-year in August. Rising property prices are one of the key challenges faced at the moment by Prime Minister Jacinda Ardern.
This has had little impact so far on the New Zealand Dollar (NZD), which was down 0.25% on the US dollar (USD) this morning, reversing slightly on Monday's recovery of the pair.
Whatever your payment needs are, we've got you covered...
Weekly roundup