Daily Brief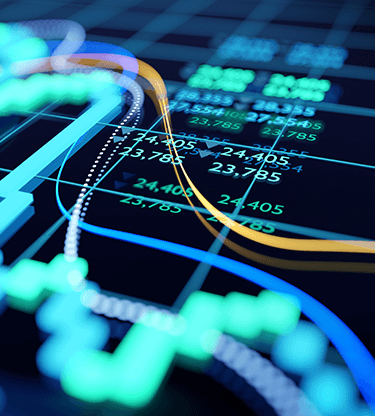 Payrolls matter. In fact, all data does.
4 minute read
U.S data takes centre stage, as the days get longer
Aside from that UK Spring Budget statement, last week was particularly noteworthy for the sheer number of central bankers waxing lyrical about the need to raise interest rates quickly, in a brazen attempt to combat global inflationary pressures. They all look to be in a real hurry, and want to tell us that they are.
This is especially true of the U.S just now. Now, quick lesson. The Fed maintain what they refer to as a 'dual mandate', which amounts to (1) price stability, or an inflation rate at/around 2% (remember those days!) and (2) maximum sustainable employment. Despite the recent 25bps rate hike, it is frustratingly unlikely that the buoyant inflation rate will move down anytime soon, so the employment part is the most likely of the pair to yield surprises.
Key payrolls
This week's March payrolls are therefore key and now come with some added spice, given that the Fed themselves have said that the speed of (U.S) interest rate rises this year should be entirely data driven. The number-crunching department are homing in on a 500k gain through March for the headline, which is down 200k from February, but still witnessing strong and hearty gains. We will also need to watch those hourly earnings too, just to see how close consumers wages are getting to keeping up with the pace of inflation. Friday could be fun.
For currencies, well the dollar is likely to take its lead from the payrolls, and will react to any changing trends in key economic data. This week has an abundance, with Q4 GDP also one to watch.
Last week the dollar had a mixed performance, but the broader dollar index finished nearer to the top of the range, suggesting mild dollar outperformance overall. USD/JPY continues to catch the eye, and having established a break above 120.00, went on to reach a top above 123.00 this morning. The sensitivity of the pair to projected U.S rate hikes will remain elevated, but key Japanese data will also play a part here. The BoJ will be keeping a close eye to the increasing inflation levels in Japan, and with real wages now rising too, the BoJ might be swayed to start talking about reducing stimulus, even if they don't actually physically do it just yet.
USD/CAD is also on my radar just now. The pair closed last week below 1.2500, and is within a whisker of the yearly low (1.2450). Strong Canadian data and high Oil prices are fuelling this particular rally in the Loonie.
Don't forget Europe
In Europe, there is also much to digest this week. Euro area unemployment, inflation, PMI's and Retail Sales should provide enough ammunition to get the EUR moving. EUR/USD has been stuck around 1.1000, but that is likely to change given the key data in the U.S and Europe this week.
In the UK, Q4 GDP will command market attention. BoE governor, Bailey, will be giving a keynote speech today, and that could impact the pound's performance on the day too. Talking of which, GBP/USD finished last week near 1.3200, a clear reflection of that risk-on mood in broader markets. GBP/EUR also closed the week (just) above 1.2000, which is fairly impressive given that rather flat Budget in the middle of the week.
Today is a fairly tame start to the week in numbers, with just some low-level U.S data and Japanese jobs due just ahead of midnight.
Weekly roundup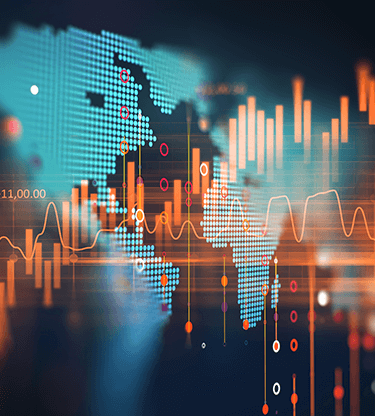 Whatever your payment needs are, we've got you covered...