Daily Brief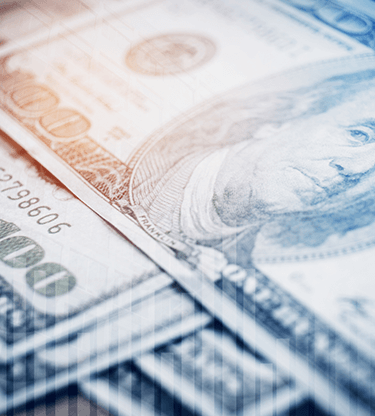 What the Fed didn't do
US rates could rise next year
As squibs go, the one triggered by the Fed yesterday was among the dampest. Investors knew what was coming, it came, and they struggled – and failed - to make a big deal of it. This morning nothing looks very different, for the US dollar (USD) or for currencies in general.
The statement from the Federal Open Market Committee was similar in many ways to the half dozen that preceded it. "The economy continues to depend on the course of the virus"; monetary policy will not change until "labor market conditions have reached… maximum employment and inflation… is on track to moderately exceed two percent for some time". The accompanying economic projections showed 50% of FOMC members expecting a rate increase next year, arguably a hawkish tilt. At his press conference Chairman Jerome Powell said the bank could begin to slow down – "taper" – its asset purchase programme in November and wind it down to zero by the middle of next year.
At the time of the announcement and during Mr Powell's presser the dollar (USD) went a bit crackers, exploring a range of nearly a cent against the pound (GBP) and the euro (EUR). It emerged from its gyrations very slightly firmer across the board but was unable to hold onto the gains overnight. Ahead of London's opening this morning it was on average unchanged on the day and flat against the GBP and EUR.
Nothing else to report
Prior of the FOMC announcement there was very little to see. The few economic statistics served merely as feeble warm-up acts for the Fed.
South African inflation (ZAR) was close to forecast at 4.9%. Italian industrial sales (EUR) increased by a monthly 0.9% in July and were up by 19.1% from the same lockdown-hit month last year. Consumer confidence in the Eurozone (EUR) improved by a point and a quarter to -4. In the United States (USD), existing (as opposed to new) home sales fell 2% in August, suggesting that the pandemic-inspired buying spree has run its course.
Today's round of provisional purchasing managers' indices began with Australia (AUD). The report said the "private sector contraction shows signs of easing in September". The numbers did not look brilliant, with services at 44.9 and the composite at 46, but at least manufacturing improved by five points to a positive 57.3.
PMIs and central banks
The flow of provisional PMIs gathers pace this morning, with the UK numbers expected to be well above 50, and therefore indicating growth. More significant at a strategic level will be the decisions and comments of four central banks today.
Monetary policy statements will be issued by the Swiss National Bank (CHF), Norges Bank (NOK), the Bank of England (GBP) and the South African Reserve Bank (ZAR). Although analysts expect no policy changes from three of them, there is a sporting chance that Norway's central bank could take its benchmark rate up from zero to 0.25%.
As for the non-PMI ecostats, today brings Spanish gross domestic product (EUR), US jobless claims (USD) and Canadian retail sales (CAD). Friday begins with the NZ balance of trade (NZD) and leads on to UK consumer confidence (GBP), Japanese inflation (JPY), Italian consumer and business confidence (EUR), German business confidence (EUR) and US new (as opposed to existing) home sales (USD).
Whatever your payment needs are, we've got you covered...
Weekly roundup