Daily Brief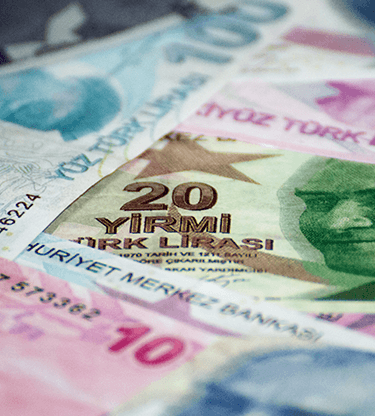 Losing the lira
4 minute read
SLR shot
An asymmetric risk-off tilt on Friday was helpful to the safe-havens, costly to the British pound and the Northern Scandinavian Krone. The JPY took first place with a 0.3% lead, a nose ahead of the CAD and USD. The GBP, NOK and SEK lost an average of 0.2%.
As those numbers show, it was not a day of big movements, nor of unrestrained excitement. The biggest story was the US Federal Reserve's confirmation that it will end, on 31 March, the temporary relaxation of commercial banks' capital requirements. It was not a surprise, and the effect will be all but invisible to most customers. However, it will, on balance, mean higher bond yields and lower bank share prices. With little else to occupy them on Friday, the announcement attracted more than its fair share of investors' attention.
Although there was no immediate evidence of cause and effect, it cannot have been helpful to sterling that UK public sector net borrowing for February was the highest for that month since records began in 1993. Separately, the Centre for Economics and Business Research reported that a year of lockdown has cost the UK economy £251 billion, equivalent to twice the annual output of Scotland. A smaller-than-expected 1.2% monthly decline in Canadian retail sales was only of brief help to the Loonie.
Turkish dismay
Three days after the Turkish central bank raised its benchmark interest rate by two percentage points to 19%, President Erdoğan fired Governor Naci Ağbal. He has been replaced by a banker and politician more closely aligned with Erdoğan's unconventional economic notions. The lira plunged this morning.
In the last two years there have been four governors of Turkey's central bank; Murat Çetinkaya, Murat Uysal, Naci Ağbal and now Şahap Kavcıoğlu. In essence, President Erdoğan sees high interest rates as an inflationary pressure and an obstacle to growth. He hopes that he has at last found a central banker who shares that belief and who won't put non-essential effort into fighting inflation (currently 16%).
Unsurprisingly, investors are not convinced by the strategy, nor by the new governor's assurance that the bank's "main objective" remains "a permanent fall in inflation". They are all too familiar with the Turkish currency's record of inflationary decline. The "new" lira (TRY) was created in 2005 by knocking six zeros off the old TRL and setting a monetary policy that squeezed out inflation. In subsequent years, and especially under President Erdoğan, that discipline has evaporated, such that the TRY is down by about 80% since its introduction. It fell 10% at this morning's opening.
Fed, Fed, Fed
Starting today, investors will be treated to three appearances by Federal Reserve Chairman Jerome Powell this week. He will have plenty of opportunity to set out his intentions for monetary policy vis-à-vis inflation.
Beyond Mr Powell's appearance there is little to entertain investors today. He will take part in a BIS "Innovation Summit" together with luminaries including Mark Carney, the Bundesbank's Jens Weidmann and the ECB's Christine Lagarde. Data this morning cover the euro area current account and the Bundesbank's monthly report.
After lunch the Fed's Mary Daly, Keith Quarles and Michelle Bowman will make appearances. The only postprandial statistics are for US existing home sales.
Weekly roundup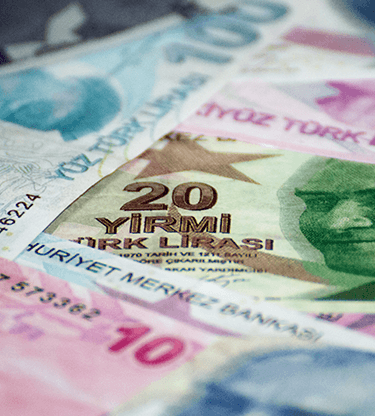 Whatever your payment needs are, we've got you covered...