Daily Brief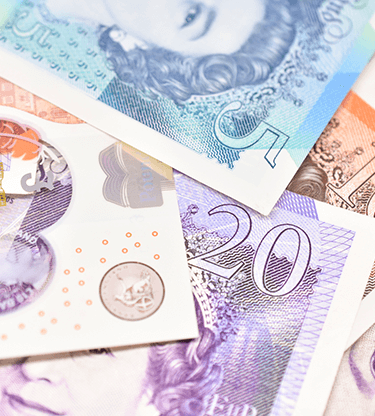 Inflation and the Bundesbank chief
Multi-year highs
Although the press coverage might have suggested otherwise, Britain's 3.1% (GBP) was not the only inflation statistic on Wednesday. The headline inflation rate for the Eurozone (EUR) came in at 3.4% and Canada (CAD) was even higher at 4.4%. The data had no impact on the three currencies, which were just about unchanged against one another.
The Eurozone's 3.4% inflation rate (EUR) was the highest in 13 years. Eurostat had nothing to say on the matter, other than to identify the outliers, with Estonia and Lithuania reporting 6.4% price rises while in Malta they were up 0.7%. The official word from the European Central Bank is still that the inflation spike is "transitory". It is clear, though, that not all members of the Governing Council share that opinion. Bundesbank President Jens Weidmann announced yesterday that he would leave the bank at the end of the year "for personal reasons".
Inflation in Canada (CAD) reached an 18-year high of 4.4% in September. Excluding gasoline—which rose by almost a third—prices were up by an annual 3.5%. Prices for just about every type of food went up sharply, especially meat, which rose at an annual pace of 9.5%. Separately, Teranet reported slower growth in Canadian house prices. The composite index in September was 17.3% higher than a year earlier.
No UK rate hike until new year
Wednesday's ecostats were almost all about inflation. As well as the numbers already discussed, South Africa (ZAR) joined in too, with an on-forecast 5%, which was within the South Africa Reserve Bank's 3% to 6% target range.
There was one more price measure too; Britain's "official" index of houses prices (GBP) went up by 10.6% in the year to August. In hard cash terms, the average UK house cost £264k, £25k more than a year earlier. The other inflation-related story came from Reuters. Its survey of economists produced a consensus that the Bank of England's first rate increase will not come until the new year.
On Wednesday evening the Federal Reserve (USD) published the Beige Book, an assessment of the US economy which comes out ahead of every Federal Open Market Committee meeting. It showed the economy growing at a "modest to moderate" pace.
Retail sales and provisional PMIs
The only vaguely significant ecostats today are weekly US jobless claims. Friday will be busier, opening with UK retail sales for September and continuing with a raft of provisional purchasing managers' index readings.
NAB published its quarterly property survey (AUD) this morning. "Market data shows house prices slowing, sales easing, and building approvals falling, the survey is also pointing to a market that has passed its peak". Also out already is UK public sector borrowing (GBP) for September. It was higher on the month but lower year-on-year. US jobless claims and the Philadelphia Fed's manufacturing index (USD) come out after lunch, as do US existing home sales and Eurozone consumer confidence.
The early UK data on Friday (GBP) cover consumer confidence and retail sales. There will be provisional PMIs from everywhere, with Canadian retail sales (CAD) tucked in just after lunch.
Weekly roundup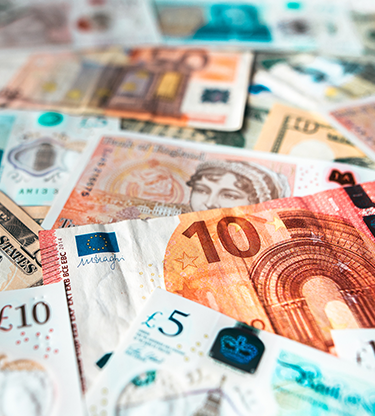 Whatever your payment needs are, we've got you covered...