Daily Brief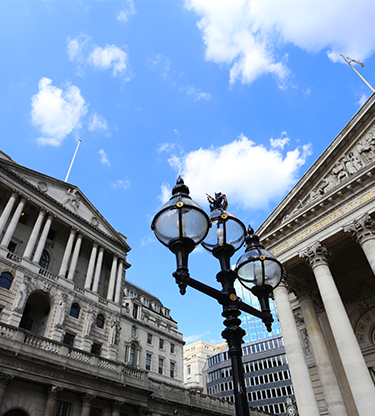 Caution returns
3 minute read
Hang on a minute
It dawned on investors yesterday that there will be no quick fix to the tragic coronavirus pandemic, vaccine rollouts or not. It is unclear quite why Tuesday provided the Damascene moment: there has been no shortage of cautionary news in recent days, especially from India. But there was an obvious dash for cover.
The effect was to lift the safe-haven currencies, including the US dollar and the euro, and to depress those with obvious commodity and energy connections. Norway's krone was relegated to the rear of the pack while the USD and JPY shared the lead with average gains of 0.7%. In line with the risk-off mood, share prices fell almost everywhere and WTI crude dipped to a one-week low.
Two other factors might have contributed to investors' wariness. In Washington the House Judiciary Committee passed a bill to allow anti-trust lawsuits against members of OPEC. It is the latest in a long-running series of (previously unsuccessful) attempts to break the cartel's grip on oil production and prices. Meanwhile in Frankfurt, the European Central Bank's bank survey found that banks had tightened their criteria for lending to businesses.
Milk prices lower
Otherwise, for a second day there was nothing to motivate investors in either direction. The only statistic during London's day was New Zealand's Global Dairy Trade index, which takes a two-weekly snapshot of prices for products such as anhydrous milk fat and sweet whey powder. The index was 0.1% lower than a fortnight earlier.
It was not until almost midnight that any consequential data appeared. The first to emerge was New Zealand's quarterly take on consumer prices. In the first quarter of 2021 the CPI went up by 0.8%, putting headline inflation at 1.5%. The numbers were very close to forecast, and inflation has barely changed since Q220. The Kiwi was unaffected.
In Australia the Melbourne Institute's leading index firmed to 0.38, a four-month high. More importantly, retail sales increased by 1.4% in March and turnover was up by 2.3% from the same month last year. The result compared well with February's 0.8% decline and it exceeded the expected 1% rise. It did not, however, help the Australian dollar, which is an average of 0.5% lower on the day.
Inflation day
Having opened the batting in New Zealand, the consumer price index continues its day with figures from Britain, South Africa and Canada. For added colour, the Bank of Canada will make a monetary policy announcement this afternoon.
Covid lockdown-adjusted timing means the UK inflation data – and other statistics from the ONS - were published much earlier than usual, at seven o'clock this morning. They showed headline inflation accelerating more slowly than expected, to 0.7%. Core inflation was in line with forecast at 1.1%. The numbers had no obvious impact on the pound.
Inflation in South Africa is expected to have picked up from 2.9% to 3.2% in March, while in Canada analysts see it more than doubling to 2.3%. An hour and a half later the Bank of Canada is expected to confirm that the target for the overnight rate has been held at 0.05% for a 14th month.
Weekly roundup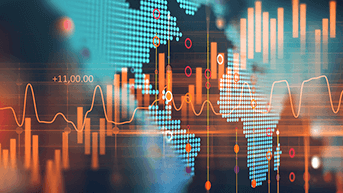 Whatever your payment needs are, we've got you covered...