Daily Brief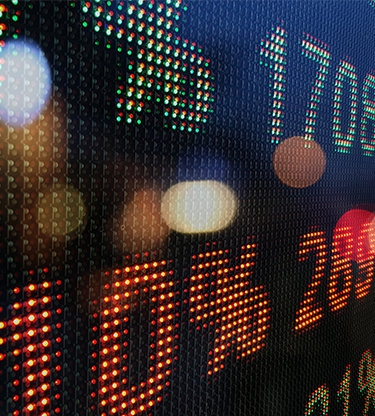 Interest rates rule the roost
Inflation dips but rate hike still due
UK inflation dipped to 3.1% in September, unexpectedly slowing from August's figure of 3.2%. The Office for National Statistics (ONS) figures released this morning show lower-than-forecasted consumer price rises. It is, however, unlikely that this will deter the Bank of England from the rate rises it's expected to make after next month's policy meeting.
Despite the rate of inflation being curbed, there is still widespread concern about the rise in cost of living in the UK. Business secretary Kwasi Kwarteng spoke this morning to ease fears, saying "I'm confident that it'll be contained, but we'll have to wait and see".
With this in mind, the GBP EUR continues to push ahead as traders prepare for a potential interest rate rise. The currency pair set a near 20-month high last week and today's inflation data will do nothing to detract the pound from its upward journey.
No rate hikes expected from ECB
Interest rates are the day's top talking point, with no indication, or indeed expectation of any imminent rises from the European Central Bank. In a speech at the G7 finance meeting near Paris yesterday, Bank of France governor Francois Villeroy de Galhau said Eurozone inflation is expected to drop back below the ECB's target of 2%, therefore "there is no reason, for example, for the European Central Bank to raise interest rates next year".
Villeroy was also cool on the ongoing Evergrande crisis in China, downplaying fears of global contagion: "The main consequence is likely to be some slowdown in Chinese growth". He told the gathered finance ministers and central bank governors.
Elsewhere in Europe, German producer prices saw another rise, reiterating the general trend on the continent. The index of producer prices for industrial products saw a 14.2% rise against September 2020, the highest year-on-year rise since October 1974.
Dollar takes losses, but gains on Yen
The US dollar saw losses on Tuesday, as homebuilding fell in September and permits dropped to a one-year low, supporting suggestions of a decline in economic growth in Q3. The report also showed the largest ever gap between completed houses and houses still under construction, reflecting the effect of labour and supply shortages in the USA following the pandemic.
Japan is watching currency movements closely as the Yen hit a four-year low against the dollar. While some Japanese policymakers favour a weak yen due to the competitive advantage it gives Japan's export sector, the recent decline has aggravated the pain of higher commodity costs. Recent oil prices spiked to a seven-year high, providing additional difficulty to the country's pandemic recovery.
This afternoon will see the release of Canada's inflation figures and US crude oil inventories.
Weekly roundup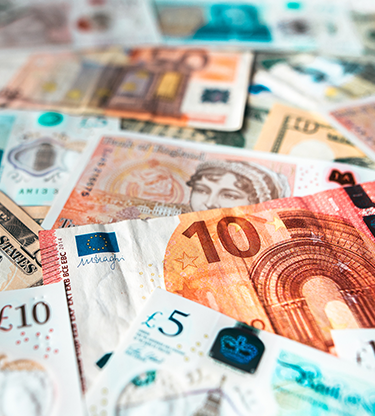 Whatever your payment needs are, we've got you covered...