Daily Brief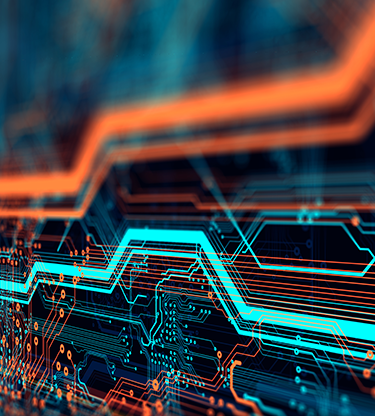 Pushy pound
We will have to act
There is an element of "we're here because we're here" about sterling's (GBP) push ahead at the end of last week. Some commentators attribute the rise to an update of the CME BoEWatch Tool, which attaches a high probability to imminently higher UK interest rates. However, there was nothing new at a fundamental level to drive the rally.
Whatever the reason, or pretext, sentiment towards the pound (GBP) was certainly helped when it popped to a five-year high against the Japanese yen (JPY) on Friday morning. It became the day's top major-currency performer for the first time in more than a month, strengthening by an average of 0.5%. Among its gains were half a US cent and two thirds of a euro (EUR) cent. For the fourth day on the trot the Japanese currency (JPY) was the back marker, giving up one yen (0.7%) to sterling.
Friday's gains were cemented on Sunday by Bank of England Governor Andrew Bailey (GBP). He told a G30 virtual meeting that the bank may be forced to take interest rates higher because of "a risk, particularly to medium-term inflation and to medium-term inflation expectations". If that were not clear enough, Mr Bailey spelled out that "that's why we at the Bank of England have signalled, and this is another such signal, that we will have to act".
Sales are not enough
Friday's US economic data (USD) were not bad, but they were not good enough to boost the dollar (USD). Although retail sales increased by more than expected, they failed to balance the effect of slightly softer consumer confidence. The dollar (USD) was an average of 0.3% higher on the day but is still down by 0.5% from a week ago.
US retail sales (USD) went up 0.7% in September, blowing away the forecast of a 0.2% decline. On an annual basis, the biggest increase was of 38.2%, at gasoline [petrol] stations. The provisional Michigan index of consumer sentiment (USD) was less inspiring. At 71.4 it "has remained for the past three months at the lows first recorded in response to last year's shutdown of the economy". The New York Fed's manufacturing survey (USD) also missed forecast, falling 14½ points to 19.8. The pace of growth was described as "solid", albeit slower.
Friday's other ecostats had minimal impact. The Eurozone's trade surplus (EUR) narrowed to a (seasonally-adjusted) 16-month low. Canadian wholesale sales (CAD) rose 0.3% in August, a little less than forecast. On Saturday the European Central Bank President Christine Lagarde (EUR) told the IMF that she still subscribes to the "transitory" theory of inflation, and that the ECB has no inclination to tighten policy.
Chinese growth slows
Today's brief agenda is already more than half-completed. Its most important item is Chinese gross domestic product growth (CNY) which slowed to 0.2% quarter-on-quarter in Q3. China's economy was 4.9% larger on the year.
This morning's other Chinese data (CNY) showed industrial production increasing by an annual 3.1% and retail sales rising 4.4%. New Zealand (NZD) reported a 2.2% quarterly rise in consumer prices, the biggest increase in almost 11 years. Headline inflation was 4.9%. Business NZ's performance of services index (NZD) remained in contraction at 46.9, its second successive monthly sub-50 result. Rightmove said that asking prices for UK residential property (GBP) rose to record highs in every region, with the national index up by 6.5% on the year.
There are no further data from Europe this morning. After lunch the US data (USD) cover industrial production, capacity utilisation and house-builder confidence. Canada (CAD) reports on international investment flows and housing starts, and the Bank of Canada publishes its Business Outlook Survey.
Weekly roundup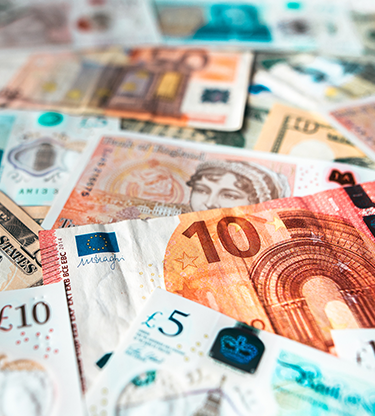 Whatever your payment needs are, we've got you covered...