Daily Brief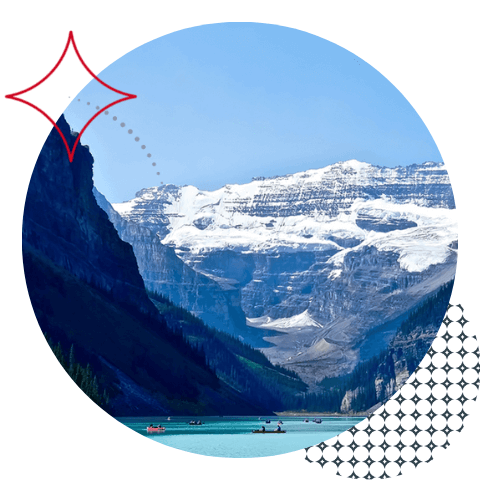 100bps from the Bank of Canada
BoC decides to front-load
The bank of Canada manged to grab some of the front-page headlines away from U.S inflation yesterday, after their unexpected 100bps rate hike, raising Canadian interest rates to 2.5% in the process. That represents the largest rate increase from the BoC since August 1998. The move comes as the BoC try to grapple surging inflation in Canada, which is currently running at a 40-year high, at close to 8%.
What did the BoC say?
Quite a bit to be honest, which one might have expected given the move. They highlighted that Canadian inflation is higher and more persistent than they expected in their April Monetary Policy report (at 7.7%), and will likely remain around the 8% region over the next few months. The BoC also said that they preferred to 'front-load' their rate hikes to help cool those domestic inflationary pressures, and you can't get much more of a front-load than a 1% move. As we highlighted earlier in the week, there has been excess demand in the Canadian economy, which helped to convince the BoC that a 1% hike was the right choice. They also highlighted that the pace of future increases will be guided by their ongoing assessment of the economy and inflation, so further hikes look to be forthcoming, despite the bold move today.
A higher Loonie
The Canadian dollar was understandably boosted by the big move, with USD/CAD quickly moving from over 1.3000, to around 1.2930. Both GBP/CAD and EUR/CAD were driven lower too, with the former moving under 1.5400, and the latter penetrating the key 1.3000 region for a spell. However, the moves were not as protracted as they could have been given the BoC move, and weaker oil prices may have been a factor in capping some of the short-term upside for the Loonie.
U.S CPI Inflation
The latest U.S CPI inflation jumped to a 40-year high yesterday, exceeding estimates and moving as high as 9.1% (YoY) from 8.6% in May. Gasoline and food costs remained particularly elevated. The news initially knocked markets, but there was a decent pullback by the close of play. The Dollar index had reached 108.30, but moved lower as markets recovered.
EUR/USD Parity breaks (for a second)
EUR/USD finally (and briefly) moved under parity for the first time in 20 years, trading as low as 0.9997, depending on which data provider you choose to reference. The move came just after the U.S inflation announcement, but much like yesterday, the dollar was unable to maintain its gains, and the pair was back over 1.0100 by the European close. As the pair reached parity, the ECB released a statement suggesting that they do not target a particular exchange rate, but they are 'always attentive to the impact of the exchange rate on inflation'. That may be a direct reference to the EZ importing inflation through a weaker currency.
A higher pound
GBP/USD followed the single currency higher, and was further boosted by those better growth figures in the UK, with GDP increasing by 0.5% between April and May. GBP/USD moved comfortably back over 1.1900, having been as low as 1.1800 on the previous day. With growth unexpectedly moving higher aided by a travel rebound, there is an argument that the BoE might be more inclined to raise UK rates at a faster pace, as they attempt to combat rising inflation. Indeed, the market-implied probability of a 50bps move from the BoE at their August meeting, rose from 59% to 67% immediately after the data release. Anything near the 100% mark would imply that markets are fully priced in for a move. In the race for the Tory leadership, Sunak and Mordaunt are the current frontrunners, with the field now down to 6.
Australian Unemployment
In data released overnight, Australia now has the lowest level of unemployment in almost 50 years at 3.5% (from 3.9%), with the hiring boom gathering pace through June. That has helped to convince some that the RBA could be swayed to hike Australian interest rates by 75bps in August, especially given that inflation remains elevated. AUD/USD is back at 0.6760, having been as low as 0.6710.
What else is happening today?
GBP – BoE Credit Conditions Survey
EUR – European Commission releases Economic Growth Forecasts
USD – Continuing Jobless Claims, Initial Jobless Claims, PPI Index & PPI (ex food and energy)
CAD – Manufacturing Sales
USD- Fed's Waller speech
NZD* – Business NZ PMI
CNY* – House Price Index, Fixed Asset Investment, GDP, Industrial Production, Retail Sales
*Data released overnight
Weekly roundup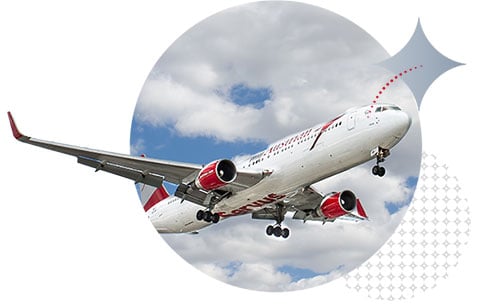 Whatever your payment needs are, we've got you covered...