Daily Brief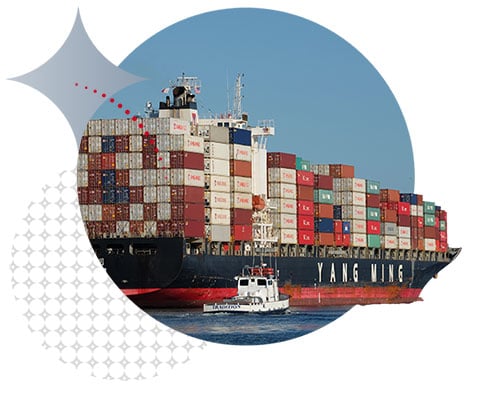 Parity calling
5 minute read
Another lockdown in Shanghai the latest catalyst to market woes
There was a very typical start to the trading week, with Asia waking up with a headache, and setting about correcting much of the good work that had finished last week off. How many times have we seen and then said that recently? In fairness, much of Asia's anxieties were driven by the prospect of yet-another lockdown in Shanghai, which will impact everything from Chinese growth to manufacturing production and global distribution channels, so it does matter. Lots.
Little out there to make markets feel happier
With a bit of a data vacuum, at least until the RBNZ and key inflation data on Wednesday, markets had to eat mostly off scraps, and the sell-off in Asian indexes, and rally in the greenback followed through the European equity morning and well into the U.S session. AUD/USD slipped to a fresh two-year low below 0.6750, which was unsurprising given the importance and dependence of Australian exports to the Chinese markets. That 0.6710 low was last traded back in June 2020. With key commodities such as Iron Ore losing over 3% on the session, and the RBA hike now firmly behind us, the Aussie had plenty of catalysts for collapse on the day.
Parity calling
With the greenback being boosted by another bout of global risk aversion, and the European economy on the verge of a technical recession, EUR/USD continued its recent slump, having briefly rallied toward 1.0200 at the tail-end of last week. As we have said before, parity matters, not only for it being a major psychological region, it is also a key level for option traders, so expect some fireworks and choppy pricing if we/when we make it as low, and ultimately through there. So far, the low has been 1.0004 overnight. Tantalisingly close.
A stronger and stronger and stronger dollar
The dollar index moved to another cycle high, this time over 108.00, reaffirming broad-based dollar strength, and marking a 20-year top for the king dollar. Furthermore, USD/JPY also moved to a 24-year high, this pair clearly not being driven by risk aversion on this occasion (as the yen rallies in that climate), but by rate divergence, and clearly fuelled by BoJ governor Kuroda, suggesting yesterday that the BoJ will not hesitate to take further monetary easing steps, as necessary.
Bailey can't help the pound
GBP/USD followed EUR/USD lower on the day, moving back under 1.2000, and then 1.1900, as dollar bulls took full advantage. Indeed, the pair managed to break just under the previous cycle low of 1.1875, reaching around 1.1800, before finding a modicum of support. There was little to boost the pound from BoE governor Bailey, who was testifying before the commons UK Treasury Select Committee. He said that the 'UK is facing a very big real income shock', and that 'we expect inflation to be back to target in around two years, other things being equal', although he did say that he does expect it to fall sharply next year. We like Bailey's style, he says it how it is, and you really can't argue or disagree with his observations just now. The key from the BoE for us will be whether they respond to a weakening consumer outlook by not raising rates as much, or whether they focus on surging inflation, and continue hiking with the knowledge that those who are feeling the pinch most, will feel the pinch more.
50bps from the RBNZ
The RBNZ are expected to raise New Zealand interest rates by 50bps to 2.5% in the early hours of tomorrow (Wednesday) morning. The last time that New Zealand rates were up at that level was 6 years ago, and if the RBNZ raise as expected, then it will be their sixth consecutive rate increase, as they attempt to dampen surging inflation – much like every other major central bank just now.
Not much chance of a bigger hike?
Given that the RBNZ are pretty good at giving markets plenty of forward guidance, anything other than a 50bps hike would be quite an unexpected move, and that 'surprise effect' would likely impact the Kiwi the most on the day. Much like the Aussie, NZD/USD has been on a fairly consistent downside move since the beginning of April, just after reaching a high of 0.7000, reflecting that broad-based greenback strength. As of yesterday evening, the pair had declined to around 0.6100, and has clearly been further impacted by those latest Chinese lockdowns.
What else is happening today?
EUR – German ZEW Survey (Economic Sentiment, Current Situation)
USD – Redbook Index, IBD/TIPP Economic Optimism
NZD – Food Price Index
AUS* – Westpac Consumer Confidence, HIA New Home Sales
CNY* – Exports/ Imports & Trade Balance
*Data released early Wednesday
Weekly roundup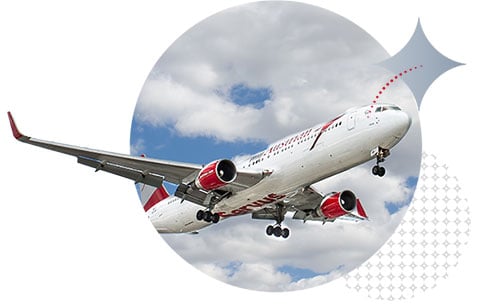 Whatever your payment needs are, we've got you covered...