Daily Brief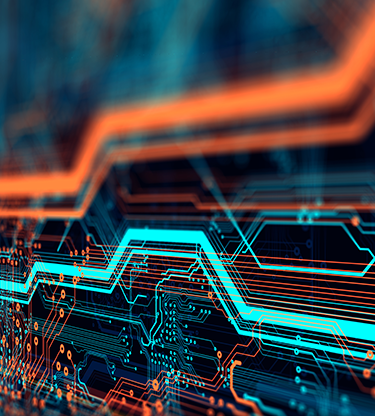 6.2% - Wow!
A 30-year high
In light of the US consumer price index data (USD), Wednesday's other ecostats were irrelevant. The headline rate of inflation reached a 30-year high of 6.2%. Coming not long after the 26-year high for Chinese producer prices (CNY), the number was more than a little disconcerting to investors.
The major culprit was energy prices, which were up by 4.8% in October alone and by 30% over 12 months. Even so, "core" US inflation, which ignores food and energy, still managed to creep up to 4.6%. Investors had been prepared for high numbers, but 6.2% was well ahead of the 5.8% inflation rate predicted by analysts.
The major beneficiary of the data was the US dollar (USD), which strengthened by an average of 0.8% and took a cent and a third off sterling (GBP) to reach its highest level since the end of last year. There is no word as yet from the Federal Reserve, but it is probably a fair assumption that the US central bank will not be bounced into an early policy reaction, given that higher interest rates would not help to unblock supply chains. The White House (USD) is keen to see something done by someone though: inflation does not inspire voter-support for the president.
Sluggish output, falling employment
Support for the pound (GBP) was not inspired yesterday either. There was considerable head-scratching after the prime minister told a news conference that "I genuinely believe that the UK is not remotely a corrupt country nor do I believe that our institutions are corrupt".
Data released overnight and this morning were similarly unhelpful. The RICS reported that house prices (GBP) are still rising, driven partly by a lack of supply. RICS members expect further price increases in the coming year. The UK output data at 0700h showed gross domestic product growing by a provisional 1.3% in the third quarter, a little less than forecast. "The level of real quarterly GDP in the UK is now 2.1% below where it was before the coronavirus pandemic at the end of 2019". Industrial and manufacturing production (GBP) both delivered disappointing results. Manufacturing output grew by 2.8% in the year to September while the broader industrial production was up 2.9%. Sterling (GBP) is an average of 0.2% softer and a fifth of a euro cent (EUR) worse off.
The Aussie (AUD) is two thirds of a cent higher against the pound (GBP) despite disappointing data of its own. Australia's labour force report missed the mark in almost every respect. Unemployment increased to 5.2%, employment fell by 12.8 million, underemployment went up to 9.5% and monthly hours worked decreased by 1 million.
Quietly into the weekend
Australian employment (AUD) and the UK GDP (GBP) and output data account for almost all of today's ecostats. The United States (USD) is closed for Veterans' Day. Friday's agenda is fairly thinly-populated, with only a couple of relevant statistics.
This morning, the European Central Bank (EUR) will publish the Economic Bulletin, which appears a fortnight after every Governing Council policy meeting. At some point, the NIESR offers its estimate of GDP growth (GBP) in the three months to October. Tonight, Business NZ (NZD) releases its performance of manufacturing index and Australia (AUD) reports on new home sales for October.
On Friday morning, Norway (NOK) prints its estimate of third quarter GDP growth. There are more inflation numbers, with PPI from Switzerland (CHF) and CPI from Spain (EUR). The Eurozone completes the European innings with September's industrial production (EUR). All North America has to offer is the provisional Michigan index of consumer confidence (USD).
Weekly roundup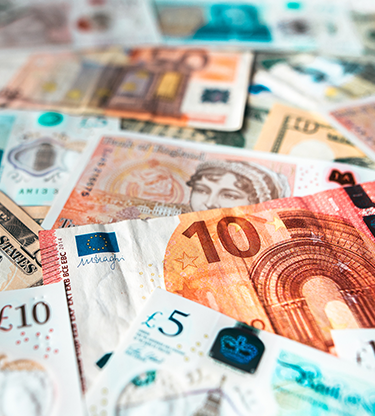 Whatever your payment needs are, we've got you covered...