Daily Brief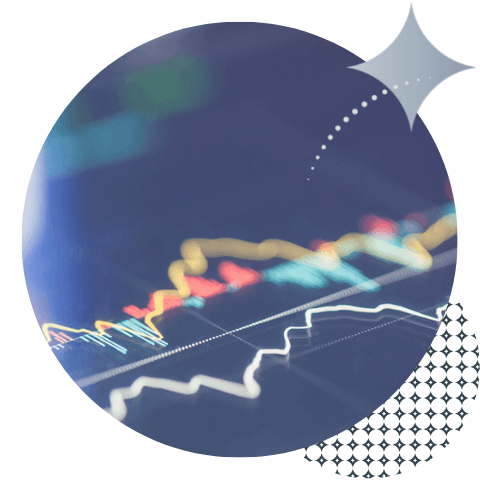 Will inflation finally subside?
Markets eye a welcome slowdown
U.S inflation could finally show some signs of decelerating, when the much-anticipated April update is released later today, so say the latest analyst expectations. CPI Inflation is forecast to drift lower from 8.5% to 8.1% (YoY/Apr), and 'core' CPI – which excludes those volatile Energy and Food price components, could fall from 6.5% to around 6%. The monthly rate (MoM) might actually increase by around 0.2% - 0.4%, but because of the big jump (post-lockdown) in April 2021, the year-over-year rate is expected to register a worthy reduction. Let's hope so.
Does it matter?
Any signs that inflation could finally be peaking is a blessing for all, even if monthly readings are still likely to remain elevated for the time being. However, any reduction is unlikely to sway the Fed's path on rates just yet, as they would need to see a sustained period of weakening in their preferred measure of (PCE) inflation before they make any adjustments to their tightening cycle, something they just can't get from a month's worth of numbers.
If you listened to the latest interview with the Fed's Mester yesterday, you would certainly get a strong message emanating about the Fed's commitment to combating inflation above all else. She said that 'we do need to be committed and resolute on curbing inflation', and 'inflation is just way too high, (the) longer it stays at that level, (the) bigger risk inflation expectations will move up'. On rates, she said that the 'pace we are going now seems about right', but the Fed do not rule out a 75bps hike forever. That last bit could easily be misunderstood, or even perhaps even misreported, even if Jay Powell said otherwise recently.
Markets get the jitters, Version 3.0
Having spent the most part of yesterday in positive territory, markets then did an abrupt about-turn for the umpteenth time in recent history, as those nerves over inflation resurfaced. The moves were entirely predictable from there on, with equities moving swiftly lower alongside bond prices and weaker commodities. Front-month U.S Crude slipped back under $100bpl, to its lowest level for nearly three weeks. That weaker China demand story (see yesterday's update), must also be playing a key part here.
Greenback jumps back
The greenback had been on a rare down day, before then rallying across the board. The dollar index (DXY) led the charge, but still remains below the 104.00 cycle top. We will see if that becomes statistically significant come the close of play later today. USD/CAD popped over 1.3000 for the first time since November 2020, with both the stronger dollar and weaker Oil prices helping to fuel the move.
Queen's Speechless
GBP/USD remains back over 1.2300, but is still reeling from those dovish comments on the UK economy by the BoE last week. Interestingly enough, markets are still pricing-in another 25bps hike from the BoE at their June meeting. Beyond that, it all gets a little more confusing. As we often say, markets hate confusing. Talking of confusing, markets have been left trying to ascertain whether the government will bow to pressure, and offer some -much-needed relief to the UK consumer, after initially baulking at any short-term fixes, during the latest Queens speech yesterday.
A better ZEW will do for you
The latest German ZEW survey registered a welcome an unexpected improvement, with economic sentiment at -34.3 in May, and well ahead of the -42 expected. However, it wasn't all good news, with the current situation component slumping to -36.5, versus a -35 expectation. That's probably expected (if we can say that), given the (current) circumstances. The news did little to break EUR/USD out of its recent 1.0500 – 1.0575 range, which has broadly persisted for the best part of two weeks already. Today's German CPI inflation has the potential to change all of that, and with a hefty 7.8% (YoY/Apr) increase expected, the pressure will intensify on the ECB to press their rate hike button, sooner rather than later.
What else is happening today?
So, apart from those key inflation readings, the ECB's Lagarde and Elderson will be speaking. Lagarde's comments, as always, will be closely monitored. In New Zealand, the latest REINZ House Price Index is due, and the UK's RICS House Price Balance is out later. A slew of Japanese data is released just before midnight, with the latest Current Account, Trade and Bank Lending highlighting.
Weekly roundup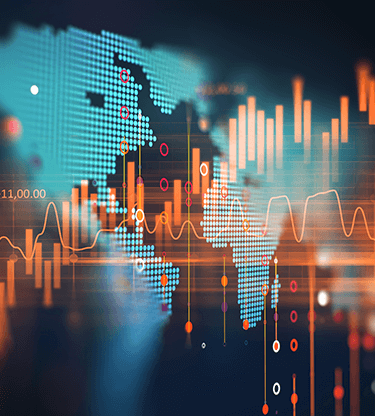 Whatever your payment needs are, we've got you covered...