Daily Brief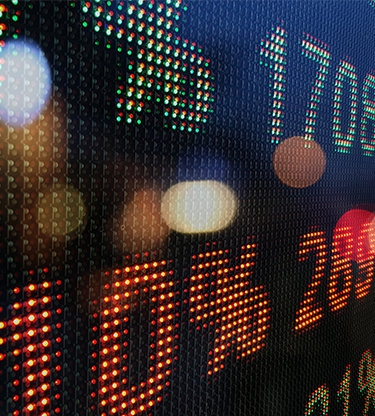 Inflation yet again
Factory gate prices on the rise
Evidence of spiralling prices is coming thick and fast. The United States (USD) reported on producer prices yesterday and China (CNY) this morning, together with consumer prices. In the next 24 hours there are CPI readings from the States (USD) and much of Europe (EUR). The evidence so far is that the upward pressure on prices is not easing.
The United States (USD) was first up yesterday with producer – factory gate – prices. They were not a surprise, with monthly and annual increases of 0.6% and 8.6% in October. However, the annual rise was the biggest since 2008 and not far short of the long-term high of 9.8% reached earlier that year. The numbers were positive for the dollar (USD), taking it to the day's highs. The US currency was also Tuesday's top performer, adding an average of 0.4%, but only after it had suffered an interim setback. Its overall gains had more to do with a risk-off tone in financial markets then with the PPI data.
Overnight figures from China (CNY) put headline CPI inflation at 1.5% and producer price inflation at a rather more emotive 13.5%. The PPI reading was a full percentage point above forecast. It was also the highest in 26 years or, to put that in another way, the highest in the modern era of Chinese economic expansion. It would be fair to expect sharp increases in factory gate prices to feed through to consumer prices in China and elsewhere.
Improved sentiment
PPI data aside, the focus yesterday and overnight was on confidence. German investors were more upbeat, as were Australian consumers. Small US businesses were less so.
The Center for European Economic Research (ZEW) found economic expectations increasing among institutional investors in Germany (EUR). November's nine-point improvement was the first since May, and put the indicator at 31.7. For the Eurozone as a whole (EUR), the measure went up by five points to 25.9. The euro was unchanged against sterling (GBP), with the two of them firming by an average of 0.2%. In the States (USD), the NFIB index of small-business-owner confidence "waned slightly in October as short-term economic expectations worsened". The index was down by a point at 98.2.
Australia's Westpac-Melbourne index of consumer sentiment (AUD) improved by three quarters of a point to 105.3 in November. The report described the change as "hardly noteworthy", and it made no impression on the Aussie, which shares last place with the Kiwi (NZD). The two were not helped by either the US or Chinese PPI readings.
Consumer prices
There are no PPI data today but a couple of CPI numbers should fill the gap. The most important among them are the US inflation figures at lunchtime.
Norway (NOK) reported a slowdown in inflation from 4.1% to 3.5%. Although lower on the month, it might not have fallen by enough to postpone the rate hike flagged by Norges Bank for December. In Germany (EUR) inflation was higher in October. The old-style headline rate was 4.5% with the EU harmonised index (HICP) at 4.6%, both up from 4.1% a month ago.
Most of the rest of today's ecostats come from the US (USD). Consumer prices are expected to have risen 5.3% in the year to October, which would represent a tiny slowdown in inflation. The weekly US jobless figures also appear today, brought forward because of the Veterans Day holiday on Thursday. Australian data tonight (AUD) cover employment and new home sales. A slew of UK output measures (GBP) come out ahead of London's opening tomorrow.
Weekly roundup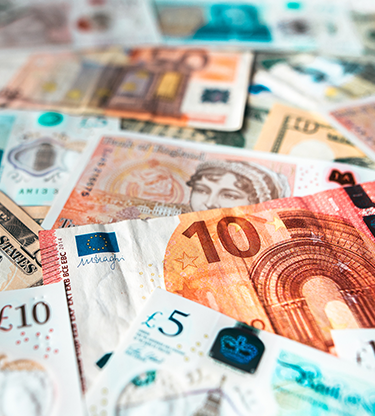 Whatever your payment needs are, we've got you covered...