Daily Brief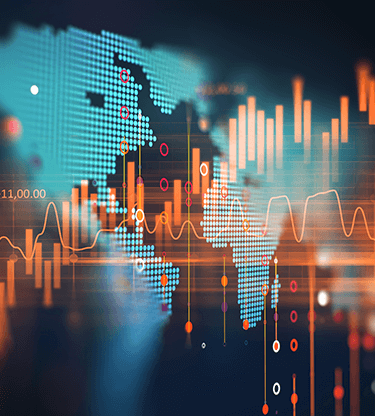 Not sure about the uncertainty
3 minute read
Franc wins by default
Global capital markets are behaving in anything but a global way. Share prices in Shanghai and New York headed in opposite directions yesterday, as did bond yields in North America and the Far East. Currency investors did not know quite what to make of it so they bought Swiss francs, just to be on the safe side.
After Monday's swing from tech to traditional stocks the pendulum went the other way on Tuesday. The uncertainty was compounded by falling oil and rising gold prices. In some respects risk-appetite got a boost from the OECD's significantly more upbeat economic outlook; global growth for 2021 is upgraded to 5.6% from 4.2% three months ago.
Yet investors are traditionally sniffy about economic projections from bodies such as the OECD and IMF; they prefer to trust the forecasts from the big banks, which they perceive to have skin in the game. So the CHF took the lead, closely followed by the SEK and with the JPY in third place. Sterling was in midfield, unchanged on average and flat against the EUR, AUD, NZD and NOK. The lack of movement rather confirmed the market's uncertainty.
Mostly positive data
Investors looking for inspiration among Tuesday's economic data will have been disappointed, not as a result of particularly bad numbers but because they were generally unexciting. Even a larger-than-expected 0.7% quarterly fall for Eurozone GDP was offset by a smaller-than expected 4.9% annual shrinkage.
Eurozone gross domestic product aside, the ecostats during the London session were fairly low-key. A 0.6% increase in Swedish industrial orders was tempered by a modest 0.1% rise in industrial production. Italian production was 1% higher on the month and 2.4% lower on the year. South Africa's economy grew 1.5% in Q4 and "slumped by 7.0% in 2020".
In the United States, small business optimism edged up from 95 to 95.8. Firms are suffering from an uneven recovery. Electronic card sales in New Zealand, a proxy for retail sales, fell 2.5% in February. Every sector reported lower sales. In Australia, Westpac's index of consumer sentiment improved by almost three points to 111.8, putting it just a fifth of a point below December's 10-year high.
Prices and policy
This morning began with consumer price data from China and Norway. Chinese inflation came in at -0.2%, a tick higher on the month, while Norway's 3.3% was well up from January's 2.5%.
The United States will also be reporting on inflation today. Analysts are looking for a headline rate of 1.7% with a core rate, excluding the costs of food and energy, of 1.4%. An hour or so later the Bank of Canada will announce its latest monetary policy decision. No changes are expected to interest rates or quantitative easing. There could be hints of tightening in the future as a result of higher oil and house prices.
Tonight's numbers cover NZ food prices as well as Australian inflation expectations and new home sales. At midnight the RICS publishes its UK house price balance, forecast to be down from 50% to 45%.
Weekly roundup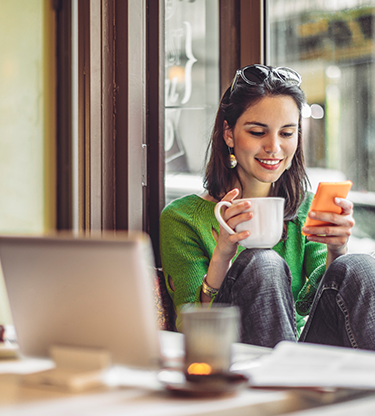 Whatever your payment needs are, we've got you covered...