Daily Brief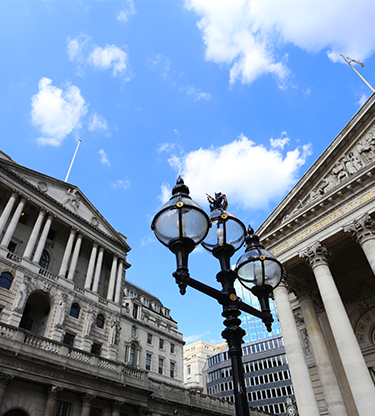 Central bankers busy
Sterling rallies against the odds
After two days of retreat, the pound (GBP) made a bit of a comeback on Monday, strengthening by an average of 0.4%. There was no helpful news or data to justify the recovery. If anything, the increasingly incendiary rhetoric about the Northern Ireland protocol and the sleaze controversy in Westminster could have been seen as negatives.
It has become clear that "Getting Brexit Done" is no easy feat. The Northern Ireland protocol, with its border down the Irish Sea, has been a bone of contention from day one, and the government would love to scrap it. There is a growing concern that the prime minister will activate Article 16 of the protocol, a mechanism that suspends the agreement if either side believes it is causing "serious economic, societal or environmental difficulties" or the "diversion of trade".
Maros Sefcovic, a deputy head of the executive European Commission (EUR), has sketched out the EU's likely response if that happens: a wholesale suspension of all trade between the EU and Britain. Alongside that threat, the Parliamentary dispute about protecting corruption (GBP) looks almost trivial, which is perhaps why investors chose to ignore both yesterday. Sterling shared first place with the yen (JPY), picking up nearly a cent from the last-placed US dollar (USD).
Lael wants Jay's job
Federal Reserve Governor Lael Brainard has been interviewing for the job of Fed chairperson (USD). Jerome Powell's term ends in February, and there is some concern that the administration's continued prevarication about his reappointment or replacement is taking the situation a bit too close to the wire.
It is of some consolation that Ms Brainard's economic and monetary views are not wildly different from Mr Powell's. However, several senior Fed positions will need to be filled in coming months, so President Biden (USD) might see a benefit to selecting a matching team.
One of those leaving the Fed next year will be Vice Chairman Richard Clarida. He was out yesterday to talk about inflation and interest rates. Of the first, he said that if inflation continues to exceed its 2% target he "would not consider it… a policy success". On interest rates, Mr Clarida reckons the conditions for a rate hike "will have been met by year-end 2022".
More from the central banks
Today's agenda is less sparsely populated than Monday's. Once again, though, the highlights are likely to be appearances by central bankers from both sides of the Atlantic.
The first contribution, from Australia, was NAB's Monthly Business Survey (AUD). It found business confidence more than doubling from 10 to 21 as lockdowns ended in New South Wales and Victoria. "Each of the trading conditions, profitability and employment subcomponents contributed to the improvement in conditions". Electronic card transactions in New Zealand (NZD) increased by 10.1% in October but were down by 7.6% from the same month last year. The British Retail Consortium (GBP) reported that retail sales last month were up by 1.3% from last October. "Retail is getting back on track ahead of Christmas", said the BRC.
Other figures today cover German and Eurozone investor confidence (EUR), US small business confidence and producer prices (USD). The central bank speakers include Christine Lagarde and Isabel Schnabel (ECB), Jerome Powell and Mary Daly (Federal Reserve) Andrew Bailey (BoE), Paul Beaudry and Tiff Macklem (BoC).
Weekly roundup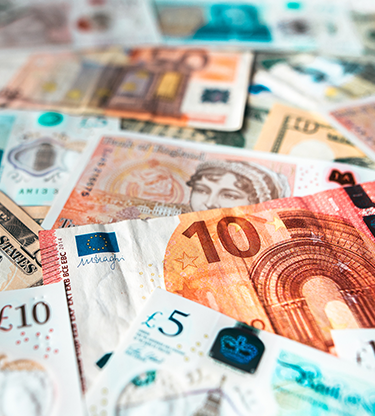 Whatever your payment needs are, we've got you covered...