Daily Brief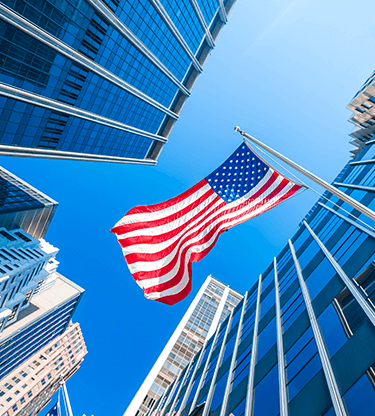 Ossoff face-off
Underwhelmed
In the past, a chunky government handout to struggling businesses would have been met with at least a little gratitude by investors and the pound. Chancellor Rishi Sunak must therefore have been more than a bit miffed at their reaction to the £4.6 billion package that he unveiled yesterday.
Grants of up to £9k per property will go to retail, hospitality and leisure firms that have been forced to close. An additional £594 million will go to local authorities and other bodies not eligible for grants. Business rates relief and the furlough scheme will continue until the end of April. The Budget on 3 March could well bring more support.
Unfortunately, the reaction of media and business groups has been "is that all?" Adam Marshall, head of the British Chambers of Commerce, said that the immediate cash for businesses is welcome but not enough. Kate Nicholls, CEO of the UKHospitality group, said it represents "only a sticking plaster for immediate ills." Underwhelmed investors took sterling an average of 0.3% lower on the day. However, they treated it no more harshly than the USD, EUR, CHF and JPY, all of which were just about unchanged against the GBP.
Them and us
There was a clear distinction between the five losers, as listed above, and the five winners. The equally tightly-grouped CAD, AUD, NZD, SEK and NOK strengthened by 0.5% against the pound and its companions, clocking an average gain of 0.3%. Investors had an appetite for risk, even if it did not extend to buying the pound.
Whilst there were no UK economic data to trouble the pound – or indeed to help it – the sensation is that investors are inclined to keep it at arm's length. The Brexit deal has averted the risk of no-deal anarchy but, as with Rishi Sunak's package, it has left investors wanting more.
It was not only sterling that was left unmoved by economic data. America's ISM manufacturing PMI came in at 60.7, a two-year high and not far adrift from a 30-year high. Yet there was not even the hint of a positive reaction from the US dollar. Nor did an uptick in US yields do anything for the dollar. The 10-year Treasury bond traded with a 1% yield for the first time since March last year.
The House and the Senate?
The Democrats have won one of Georgia's two Senate seats and the suspicion is that the other will go the same way. The race between Democrat Jon Ossoff and Republican David Perdue is too close to call, with votes still being counted at the time of writing. If the Democrats do win, the United States will have a clearer cut government, albeit with a finely-balanced Senate that depends on the casting vote of the Vice President.
That prospect explains the higher yield on T-bonds: Given a free hand, President Biden and a Democratic Congress are likely to go big on stimulus, with all that implies for government borrowing. Yet from a wider perspective, investors have not come to any collective conclusion about what a "blue sweep" will mean for markets. They may have to make that decision today.
Elections aside, the focus will be on the services sector PMIs. Australia's 57, Japan's 47.7 and China's 56.3 have not moved any mountains; all are lower on the month. That is also the risk for the other services PMIs, thanks to Covid restrictions. Britain is expected to put in an unchanged 49.9. The two other key agenda items today are the Bank of England Governor's attendance at Parliament's Treasury Committee and the minutes of last month's Federal Open Market Committee.
Whatever your payment needs are, we've got you covered...