Daily Brief
The Fed delivers, but 75bps is not on the table
4 minute read
50bps and some extra bits
The latest FOMC meeting, which concluded yesterday evening, saw the Fed raise U.S rates by 50bps to a range of 0.75% to 1%. That's the first rime that the Fed have raised U.S rates by as much 50bps since 2000, and was widely expected, the move being totally priced-in by markets. The hike follows the 25bps rate hike at their last meeting March, but since then pretty much every member of the Fed had been backing a more aggressive rate hike cycle, with some even been calling for a 75bps hike this month.
What else did they say?
Unsurprisingly, the Fed also said they anticipate that ongoing increases in the target range will be appropriate – which is central bank speak for further rate hikes down the road. On Inflation, they said that it remains elevated, reflecting supply and demand imbalances related to the pandemic, higher energy prices and broader price pressures. They also said that inflation is expected to return to its 2% objective and the labor market to remain strong with appropriate monetary firming.
On the balance sheet, and looking ahead
The Fed said that they will begin trimming their balance sheet in June – which had also been widely expected. They will begin with a $47.5bn cap on the monthly runoff and that will rise to $95bn a month after three months. In his after-meeting speech, Fed Chair Powell said that further 50bps rate hikes will be on the table for the next couple of meetings, and that 75bps rate hikes isn't something that the Fed is actively considering. Markets really seized on that last part, with equities surging on the comment.
Buy the rumour, sell the fact?
As you often see with these big interest rate changes (think BoC/RBNZ recently), the immediate post-meeting dollar environment reflected one of consolidation for the greenback, with some clear trimming of long dollar positions. Markets had been tying themselves up in knots about whether the Fed would announce an even more aggressive hiking cycle, so that reassuring comment from Powell on removing 75bps hikes from forward guidance really matters most. The dollar index ended up having a rocky evening, initially rallying to 103.50, before falling swiftly back below 102.20 post Powell. USD/JPY followed the dollar lower, slipping back below 128.62. Elsewhere, it was a similar story for currencies making back some recently lost ground against the dollar. AUD/USD surged past 0.7200, and USD/CAD dipped back below 1.2725, having been over 1.2850 at one point.
A weaker ADP didn't help
The dollar had already been under some pre-meeting pressures, given that the latest ADP report missed estimates with only 247k new private payroll gains for the month. Markets had been expecting well over 400K gains. That could potentially be a pre-curser to a weaker payroll report tomorrow. Powell reiterated the need for the Fed to be guided by incoming data, and whilst the Labor report clearly carries less weight than inflation just now, any signs of weakness will be pounced on by markets.
Sterling rallies into the BoE
Today's BoE meeting may be a different story. Whilst markets are pricing in another 25bps rate hike from the BoE as they attempt to contain surging inflation in the UK, the path forward is far harder to call. With a weakening economic backdrop, an unpredictable political landscape, and a big increase in the cost of living, the BoE may look to pause after today's meeting. So, we could get a dovish hike scenario, which may give sterling some rocky moments going forward. Heading into the meeting, GBP/USD blasted back up toward 1.2600, having been as low as 1.2450 at one point yesterday. That move, however, was as much to do with that dollar story. Today it's different.
What else is happening today?
German factory Orders, Euro-area Industrial Output, the weekly U.S jobless claims. Japanese Tokyo Inflation is due just before midnight. The BoC's Schembri will be giving a speech later today too.
Weekly roundup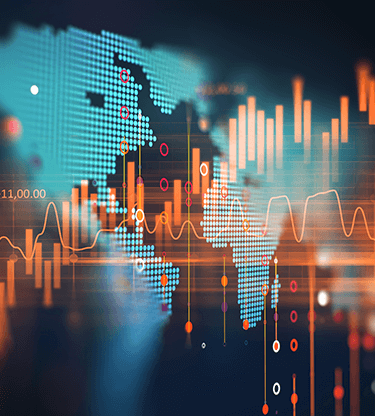 Whatever your payment needs are, we've got you covered...