Daily Brief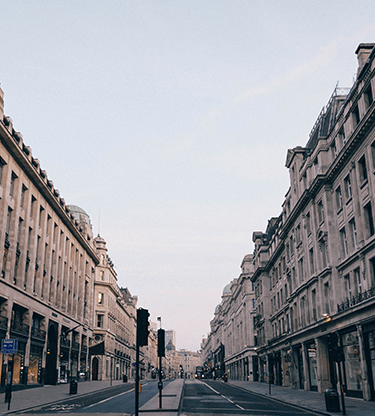 Crunch day for Biden
4 minute read
Sterling locked down
A dose of reality brought the pound to earth with a bump on the first trading day of 2021. The rumour, then the announcement, that the whole country would be locked down forced investors to confront the fact that anti-Covid vaccines are not the panacea they had hoped.
The lockdown began to look inevitable over the weekend when the education secretary backed away from his insistence that all schools must reopen in early January. On Monday morning, the Prime Minister gave fair warning that there was "no question" the coronavirus restrictions would need to be tightened. At a press conference in the evening, he confirmed that people should work from home where possible, and that unnecessary shops must close.
By that time he made that announcement, investors had already done their worst and sterling had already begun to claw back some of its lost ground. Nevertheless, it was not a day to remember for the pound. A hero-to-zero swing in sentiment left it an average of 0.7% lower, with losses of four fifths of a cent to the euro and US dollar. Britain was not the only country to suffer tighter Covid restrictions: Germany and France are among those similarly affected. But sterling is an easier and softer target.
Mortgage boom
The UK data that appeared on Monday morning were not at all bad. The Bank of England's money and credit report put mortgage approvals at a 13-year high and the purchasing managers' index for manufacturing edged up to a 37-month high of 57.5.
They were not enough to buoy the pound though. It was already on the retreat in anticipation of another economically-damaging lockdown. The numbers gave it only a brief boost, which lasted no more than an hour and a half. Broadly, the European PMIs were uninspiring while those from North America were better than expected. All were above 50, the point which separates boom from bust.
Three Federal Reserve presidents made virtual appearances on Monday afternoon, and all told much the same story. The rollout of Covid vaccines will be positive for the economy but it will not affect monetary policy in the short term. Chicago's Charles Evans and Cleveland's Loretta Mester said policy "will need to remain highly accommodative for quite some time". Atlanta's Raphael Bostic said policy is unlikely to change "until substantial further progress has been made" in restoring the economy to full employment and lifting inflation towards its 2% target.
Georgia the whole day through
The US Senate currently stands at 50 Republicans and 48 Democrats. The final two seats, coincidentally both in Georgia, go to the ballot today. To maintain control of the Senate, the Republicans need to win only one of them. The polls put the Democrats narrowly ahead in both cases.
The closeness of the contests (49.1 – 47.4 and 49.4 - 47.2) makes it unlikely that there will be final results tonight. Recounts are a distinct possibility.
ISM's US manufacturing PMI is the only important statistic on today's list. It is expected to be a point softer at 56.6 for December as a result of Covid countermeasures. OPEC will be holding what has become a monthly meeting and the Fed's Charles Evans and John Williams will make appearances. The services PMIs kick off tonight with Australia, Japan and China.
Whatever your payment needs are, we've got you covered...