Daily Brief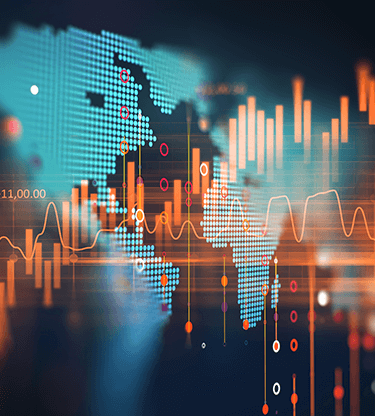 Putin ups the ante as everyone else goes anti-Putin
China ready to 'play a role' in Ukraine ceasefire
In a sign of Russia's increasing global isolation, China said yesterday that they 'deplore the outbreak of conflict' and were 'extremely concerned about the harm to civilians.' Perhaps more importantly, China also said that they are ready to play a peacekeeping role in relation to the war in Ukraine. The comments were made on a conference call between China and Ukraine's foreign ministers.
Putin has himself been upping the ante, and by yesterday afternoon, tens of thousands of Russian troops were heading to encircle Kyiv. An accelerated aerial bombardment of Ukraine's largest cities further highlights the desire from Russia to increase pressure to reach its goals in Ukraine. In achieving these goals, it seems that Russia may have already committed war crimes. Russia has warned all citizens to leave Kyiv. With up to 7 million Ukrainians now in real fear of being displaced or left with vanishing essential supplies, a catastrophic humanitarian crisis could be developing.
Who sanctioned that?
Regarding escalating sanctions, yesterday, the EU discussed cutting off a slew of Russian banks from the SWIFT messaging network as an attempt to limit Russia's ability to operate 'normally' intensifies. A growing list of western companies have now abruptly halted operations, joint ventures, and sales in Russia. It is the 'normal' Russian civilians that are likely to suffer first and hardest. However, the hope here is that these combined punitive sanctions might gradually stoke a change of heart from the war-supporting side of what is clearly a very polarised Russian society.
Amongst the other headlines, Russia also said yesterday that they would be placing temporary curbs on foreigners seeking to exit Russian assets. Euroclear also put the brakes on Rouble payments, effectively leaving all foreign investors still holding Russian bonds with little choice but to hunker down. As of the end of last year, there was $41bn worth of Russian bonds held by overseas investors.
EUR woes, Rouble steadies
Currencies have been gyrating to a familiar pattern. The Rouble has paused from its recent decline, gaining around 5% versus the dollar overnight. A weak single currency saw EUR/USD dropping to a fresh yearly low below 1.1100 yesterday. Given the proximity and high exposure to some sectors (such as energy) that Europe has to Russia, it is perhaps no surprise that the currency has yielded to selling pressure. EUR/USD is getting close to testing the 1.1000 psychological level. The 10-year German Bund yield marked its biggest one day fall since 2011.
Sterling follows suit
The pound also slipped lower, but to a lesser extent, moving back to below 1.3300 against the dollar. GBP/EUR is also once again flirting with the 1.2000 region. Furthermore, as markets slipped back into risk-aversion mode, both the USD and JPY marked gains across the board. The slight drive lower in USD/JPY would imply that the JPY just outpaced the greenback on the day.
Canada to raise rates?
The Bank of Canada is widely expected to raise rates in Canada today, with a 25bps hike up to 0.5% in the offing. With high Inflation, Covid restrictions easing, and those super-high energy prices, it would be a much bigger surprise if the BoC didn't raise rates, really.
Roll out the barrels…
As the price of oil jumped around 5% for the second day in succession, the IEA have agreed to a massive release of 60 million barrels of their strategic reserves, in an attempt to ease some of the upside pressure on energy prices. As yet, the news has not helped to drive down the spot price of oil, and both Brent Crude and WTI remain well above the $100 pb levels, with Brent Crude passing through $110 overnight.
Key economic data today
In the U.S, the latest ADP (private payrolls) are due. Historically, the ADP has been a fairly good barometer to the broader Nonfarm payrolls, themselves released on Friday, but last month the barometer broke (-301k, versus Nonfarm payrolls of +467k). Therefore, even if we achieve the +390k expected print, that might not give us much of a clue for Friday.
Eurozone HICP Inflation is also due, which is key for the ECB. If we get a print anywhere above the 5.4% (exp), then this will stoke market expectations of a faster end to easing /potential rate hikes from the ECB.
Speaker's corner
Fed Chair Powell will be testifying before congress, providing a broad overview of the economy. Any signs that the war in Ukraine have forced a re-think from the Fed will be pounced on by the market. Fed's Bullard and the ECB's De Guindos will also be giving speeches.
Weekly roundup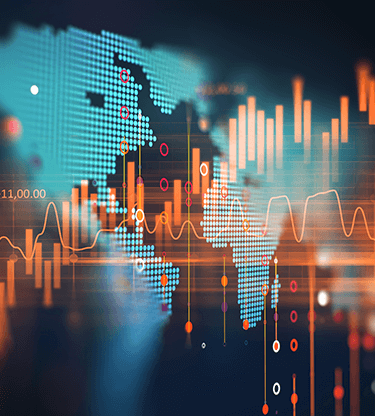 Whatever your payment needs are, we've got you covered...