Balancing lean principles with an FX strategy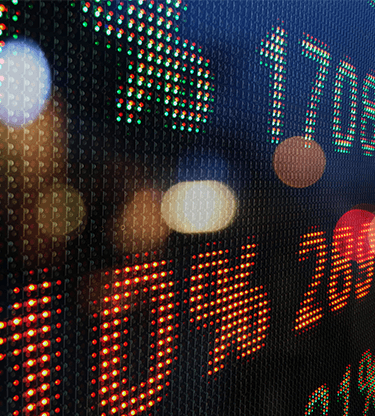 Just-In-Time (JIT) or lean principles began in manufacturing in Japan, but the idea has spread across the business world
3 minute read
The aim is to reduce flow times within production and response times to suppliers and customers. There are a range of benefits to this approach – not stockpiling goods and materials may aid company cash flow, and running an agile business means that it's possible to respond quickly to new trends and opportunities.
Staying on track with volatile currency markets
For businesses working with customers and suppliers abroad, however, it does leave a challenge because currency markets fluctuate which means if overseas payments are urgent, the costs may be higher than anticipated.
Of course, what goes up must come down, so the goods may be cheaper but it's largely a matter of luck for a business depending on the timing of requirements, turnaround times and payment schedules. This makes it very difficult to produce accurate forecasts but businesses can develop a foreign exchange policy which allows some of the risk to be mitigated.
Embracing wider horizons post-Brexit
With Brexit on the horizon, UK businesses may be looking to expand their horizons and address new markets. This may mean multiple currencies become a factor, which could be another reason to develop an effective policy and tools to manage currency exposure.
There may be significant opportunities across the globe, but it's vital that businesses of all sizes, and particularly SMEs and those operating on lean principles ensure that every aspect of the businesses is managed efficiently and delivers value to the organisation.
Managing international payments and risk
A currency exchange specialist can help businesses develop a foreign exchange policy and provide access to a range of tools to manage risk and make efficient international business payments, even with short timeframes.
Whatever the politicians thrash out over the coming months in relation to Brexit and international trade, businesses need to keep expanding. This means taking control of as much as possible within the business, and this can be easier in markets where accurate forecasts can be made.
Currency solutions to suit your agile business
The corporate foreign exchange service from moneycorp helps companies to manage their foreign exchange risk. Our expert team takes the time to understand your business challenges and opportunities and provides guidance on the foreign exchange market. The support includes sharing insights into market developments and how they might impact individual businesses as well as providing the latest rates and currency market trends and movements.
In addition, they can provide more information on a range of tools for everything from paying international invoices to a range of tools to help companies identify and manage risk.
Whatever your payment needs are, we've got you covered...