Autumn Budget Statement
The BofE have predicted the longest recession in recorded history and yet the pound has still strengthened against the euro to 1.15. This could suggest that the pound is undervalued and may see further gains against the euro. Read our latest blog post on the impact of the Autumn budget on the currency markets.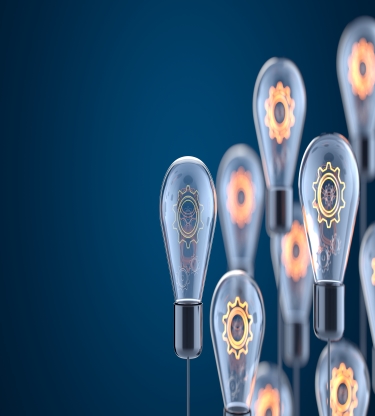 Tough times ahead, but maybe not for the pound?
Wow. What a difference a couple of months can make. It had been almost two months to the day since the then-chancellor Kwasi Kwarteng's infamous 'mini-budget' was followed-up with last week's Autumn Statement, delivered by our shiny new chancellor, Jeremy Hunt. The details and subsequent reaction to Kwarteng's mini-budget have been well publicised, with Kwarteng delivering a plethora of tax cuts, combined with unfunded spending increases. Just as a reminder (if you ever needed it), the Bank of England (BoE) were then forced into emergency market intervention, announcing a 'temporary' £65bn bond-buying programme, as the yield on UK 10-year gilts rocketed to over 4.5%, with the pound also falling sharply to a record low against the dollar of 1.0300, as markets baulked at the fledgling government's potentially catastrophic growth and spending plans.
Fast-forward to last week, and the market reaction to the new government's Autumn Statement could not have been more different. Jeremy Hunt's new programme of tax increases, totalling around £25bn, coupled with a slew of spending cuts - aimed at saving roughly £30bn, have been delivered with the hope of rebuilding the UK economy. He said that last bit, not us. This package comes at a time when the BoE are themselves attempting to stabilise inflation, through a series of interest rate hikes. That last bit really, really matters to the government (and us market people), as aside from the NHS, the government is currently spending more money each month on servicing its existing debt, than on anything else. Just think about that last bit for a moment, the government really are facing an uphill battle. Clearly, that situation is completely untenable in the long-run, especially as interest rates will likely need to rise further until the BoE, or a sustained recession, ultimately helps to bring that dreaded inflation level back down again. Long-term fiscal responsibility is also key to ensuring ongoing market support, which also rather cleverly, helps to ensure that markets will do much of the heavy lifting for the government. Oh, how obvious it all looks now.
Now, back to that pound. Some had been expecting a sharp decline last week, given those impending tax increases and spending cuts. However, sterling has remained remarkably resilient. We have said many a time in our daily and weekly commentaries that GBP/USD is all about the USD side of the pair (most of the time), and the past few weeks really have been testament to that statement, with GBP/USD moving back up towards 1.2000, with the dollar wobbling as markets re-imagine the Fed rate hike outlook. However, the broader pound has also fared pretty well too, with GBP/EUR moving sharply back over 1.1500 in the latter part of last week, and GBP/CAD topping 1.5900 for the first time since those dizzy long summer days. What a sterling reaction indeed.
This all points to a suggestion that the pound is undervalued and may see further gains against the euro and therefore EUR/GBP traders may want to consider whether holding off is in their best interests
There is still a long way to go, but markets seem far more comfortable with the new UK government's plans, and that really is half of the battle. Therefore, the chances of us already having reached a cycle low for sterling look very high at present. Looking ahead, as always, we'll be by your side, discussing the outlook for our beloved pound, and just about everything else that matters in markets and currencyland, in great detail during our regular daily and weekly commentaries, which we would encourage you to subscribe to, if you don't do that already.
Whatever your payment needs are, we've got you covered...