moneycorp secures Brazilian banking licence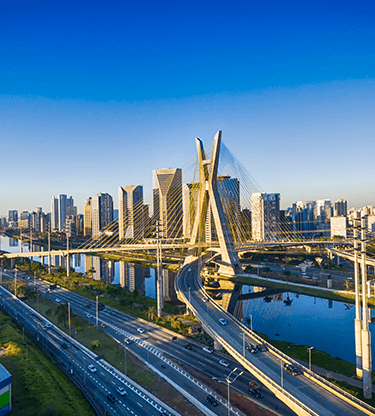 moneycorp has secured a banking licence to become one of only five licenced FX banks to serve the world's ninth largest economy
3 minute read
It is the second international banking licence for the global payments and FX firm headquartered in London, complementing the European licence it holds in Gibraltar.
Moneycorp Banco de Câmbio will have a transformational impact on the range of services moneycorp is able to offer its SME and midcap clients. Alongside access to a network of 18 international banks the new licence allows moneycorp to carry out, without restrictions, foreign exchange operations in Brazilian real, and also to receive deposits in accounts in Brazil from clients whose funds are intended for FX transactions.
moneycorp traded more than £35.5bn in currencies in 2018 for a wide range of businesses. The ability to hold Real deposits in market is expected to encourage foreign investment into Brazil, overcoming the hassle, opaque costs and delays that are often encountered when dealing with a restricted currency.
Commenting on the acquisition, Mark Horgan, CEO of moneycorp said:
"We are delighted to become one of only a handful of international payments providers trusted to hold a banking licence in an economy that offers access to more than 220 million individuals. I'm excited by the possibilities this opens for both our own growth and that of our clients. Globally we are committed to offering access to a common international payments technology platform to provide best in class services to our clients from San Francisco to Sydney."
moneycorp's international growth strategy has in past 24 months seen it acquire and integrate Commonwealth FX, the US based corporate international payments company and establish a licensed payments business and office in the UAE. Securing a Brazilian banking licence follows moneycorp's entry into South America through the controlling acquisition of Novo Mundo, a São Paulo headquartered business earlier this year.
Roberto Amaral de Almeida, CEO of moneycorp Banco de Câmbio commented:
"Securing this licence is a crucial step forward in moneycorp's long term ambitions to lead growth in international payments and foreign exchange services across Latin America. Brazil has huge potential for domestic and international growth and that will require international investment. Securing a banking licence transforms our market by allowing us to offer a variety of different products to local and overseas businesses."
UK headquartered moneycorp, handled over 5.9m global transactions and traded more than £35.5bn of currency in 2018, through its offices in the UK, USA, Brazil, Hong Kong, Spain, France, Gibraltar, Romania, Australia, UAE and Ireland.
Domestic growth for moneycorp includes the expansion of its regional presence in Coventry and the opening of new offices in Leeds and Edinburgh in 2019 to bring dedicated foreign exchange services to key commercial centres in the UK.
moneycorp's strong investment in its payments solutions technology includes the launch of its API for third-party use, allowing clients to integrate the company's payments platform into their systems.
Whatever your payment needs are, we've got you covered...