Alternative markets to consider for suppliers post-Brexit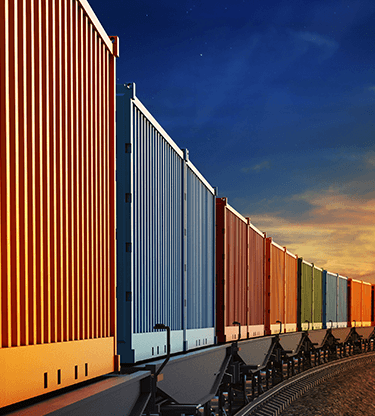 Reliable and cost-effective supply chains outside of the EU
4 minute read
As the UK enters the final few months of negotiations with the EU regarding a new trade deal, much remains unclear about the landscape for importers and exporters from 2021 onwards. With many businesses having to also combat the economic damage and uncertainty caused by the Covid-19 outbreak and lockdown, being part of a reliable and cost-effective supply chain is perhaps more crucial now than ever before.
For many British businesses importing goods from within the EU, there may be a reluctance to leave their current supplier. This is often due to price, as relying on local suppliers is typically a costlier move. However, switching to a domestic supplier doesn't have to be the only option, with a number of alternative markets outside the EU able to provide competitive prices to UK businesses with a high level of reliability in a post-Brexit and post-Covid landscape.
USA
Much remains to be seen in the years ahead, with the US presidential election set to be one of the most decisive in recent memory and a UK-US trade deal to be negotiated following the conclusion of the UK-EU post-Brexit agreement. However, the narrative from both countries currently suggests that there will be a host of new opportunities for trade between the two. Even prior to trade negotiations, the two countries have forged a new agreement regarding the resumption of beef exports from the UK to the US.
More moves such as this could open the door for UK businesses to import from one of the world's leading markets in oil, food and drink, automobiles, machinery, pharmaceuticals and many other goods. USA goods are known globally for their high quality, all complying with FTC regulations and providing an additional level of reassurance to overseas importers switching suppliers.
Canada
Canada's economy is currently experiencing one of the strongest post-lockdown recoveries in the world. Retail figures held their own in July, continuing on from a very strong June, while consumer spending for August was close to pre-pandemic levels. All of this had led to the government now winding down their loan deferrals and relief packages.
One of the key pledges of Brexit has been to develop a stronger relationship with the Commonwealth and much like with the US, a new trade deal with Canada is expected to be on the horizon soon. This could open up new opportunities for importing goods from Canada, a country known for its natural resources, metals and machinery.
Japan
Japan offers a valuable market for UK importers, with its manufacturing exports renowned worldwide in terms of quality and reliability.
In September, the UK agreed a new trade pact with Japan. Although the deal still to be approved by the Japanese parliament, it marks the first major post-Brexit trade deal and will provide new opportunities for both import and export.
The trade agreement will ensure reduced tariffs on a large number of imported and exported goods, with 99% of trades said to be tariff-free. This is already expected to offer a boost to businesses within a number of industries, including manufacturing, technology and food and drink.
Brazil
Another alternative for businesses looking to switch suppliers, Brazil is home to the world's ninth largest economy and an established and growing prominence within natural resources, agriculture and manufacturing.
Suppliers within the country provide a competitive option for UK importers with a dynamic market perhaps overlooked or inaccessible to the UK when in the EU.
It's often the case when making a payment to a Brazilian supplier that a business will need to involve several financial institutions and navigate an additional layer of red tape. However, with a moneycorp business account, you can rely on direct access to Brazilian real and make effortless same day payments to Brazilian businesses.
Read our guide on doing business in Brazil for more information.
With so much still uncertain, the post-Brexit landscape may be difficult for some businesses to navigate, which is why it is important to stay up-to-date with official government guidance. Fortunately, working with a foreign exchange provider can help to remove some of the uncertainty regarding your international payments, saving your business time and money. Speak with one of our currency specialists today and find out how we can help you with your import and export payment needs.
Read our guide for more information on what to consider when selecting an international supplier.
Whatever your payment needs are, we've got you covered...