Personal FAQs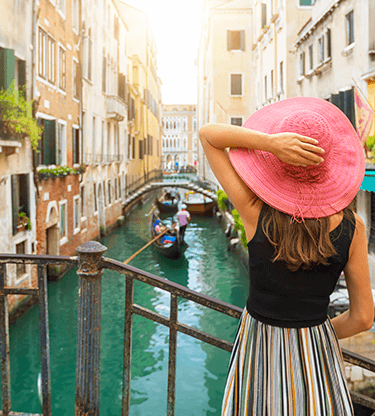 Complaints procedure (Card)
Customer satisfaction is of paramount importance to us, so please let us know if you are not happy with any aspect of our service. We assure you that we will do our best to put matters right as quickly as possible.
Firstly, please allow us the opportunity to resolve the issue through our internal complaints procedure. If we haven't managed to resolve your complaint within 72 hours of receipt, we will send you an acknowledgement to confirm we are still working on it and will keep you updated on progress.
We will try to resolve any complaints you have about your payment instrument or the service we provide to you within 15 business days of receiving your complaint and in exceptional circumstances, within 35 business days (and we will let you know if this is the case).
In the event that you are not happy with the outcome, you may be able to complain to the Financial Ombudsman Service. Please see the 'What if I am still unhappy?' section below for further information.
By Email
If you wish to make a complaint regarding the below please email us at explorercard@moneycorp.com
Applying for an explorer card
Registering your explorer card online
Managing your account online
Linking your International Payments account to your explorer card
Loading and unloading funds
Updating your personal details
By Phone
Within the UK: 0330 010 1808
Outside the UK: +44 330 010 1808
If you wish to make a complaint regarding the items set out below or anything else; in the first instance please contact Card Services on 0330 010 1808 (if calling from the UK) or +44 330 010 1808 (if calling from outside the UK). We will try to resolve your concerns over the phone in a timely manner. Alternatively, you can e-mail service_quality@accessprepaidww.com
Activating your explorer card
Lost and stolen card
Where and how to use your explorer card
Card fees
Transactions on your account
Balance information
PIN services
Problems using explorer card
In writing:
Moneycorp Card Services
Access House
Cygnet Road
Hampton
Peterborough
PE7 8FJ
Important: Never send us your full card number. All we need is the last 4 digits printed on the from of your card and your name.
For raising a complaints regarding our other services, please view our full complaints procedure on our contact us page.
What if I am still unhappy?
If your query is not dealt with to your satisfaction, you may be able to refer it to the UK Financial Ombudsman Service, an independent body established to adjudicate on eligible disputes with financial firms. Their address is:
Financial Ombudsman Service
Exchange Tower
London
E14 9SR
United Kingdom
Phone:
0800 023 4567 (calls to this number are normally free for people ringing from a "fixed line" phone – but charges may apply if you call from a mobile phone).
0300 123 9123 (calls to this number are charged at the same rate as 01 or 02 numbers on mobile phone tariffs).
These numbers may not be available from outside the UK – so please call +44 20 7964 0500 if you are phoning from abroad
Email: complaint.info@financial-ombudsman.org.uk
You can find more information on the UK Financial Ombudsman Service on their website: www.financialombudsman.org.uk
The European Commission has established an Online Dispute Resolution Platform (ODR Platform). It is specifically designed to help consumers resident in the European Union (EU) who have a complaint about goods or services bought online from traders established in the EU. You can submit your complaint online through the ODR platform in any of the official languages of the EU. The ODR platform can then submit your complaint to the UK Financial Ombudsman Service to facilitate resolution of your complaint.
You can access the ODR Platform by clicking on the following link: https://ec.europa.eu/consumers/odr/
You may use the ODR service if you are an EU resident and have a complaint about a product or service purchased from us online. As the ODR platform will ultimately re-direct your complaint to the UK Financial Ombudsman Service, you may prefer to contact us or the Financial Ombudsman Service directly in the first instance.