Daily Market Pulse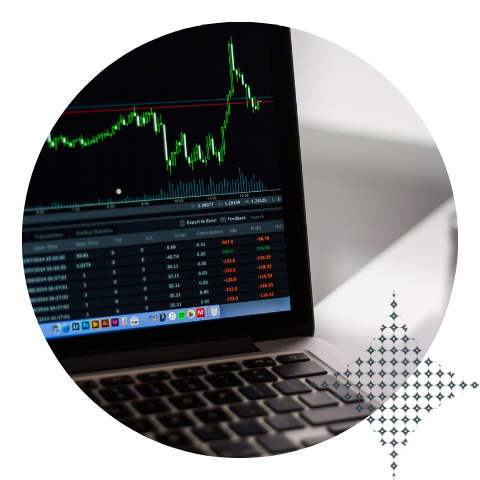 Dollar remains buoyant amid the sour market mood
6 minute read
USD
The market sentiment remained gloomy on the final trading day of the week, with the U.S. dollar maintaining its robust tone across the board. Investors remain wary in the face of rising U.S. treasury yields and fears of a recession. The impact of excellent corporate profits was mitigated by an unexpected decline in U.S. weekly jobless claims data and a hawkish Fed speech, which reinforced expectations that the central bank will be aggressive in raising interest rates. In addition, Federal Reserve Governor Lisa Cook stated that ongoing rate hikes will be necessary because "inflation is too high." The S&P 500 futures are down about 0.40% today, confirming the risk-averse sentiment.
EUR
Following a slight gain yesterday (0.13%), the Euro is under pressure this morning. The dollar and yield strength look to be limiting the upside attempts of the common currency. In the latest news, the European Union agreed to move on with a series of emergency measures to address the bloc's energy crisis, with Germany bowing to pressure from other member states to allow for a temporary price ceiling on natural gas prices. Going forward, Germany's monthly Bundesbank report could provide some trading impetus. Traders will also be looking forward to preliminary consumer confidence data for October, which is predicted to fall from -28 in September to -30 this month.
GBP
The Pound is hovering this morning as investors seek safety with the potential of aggressive U.S. Federal Reserve interest rate hikes and faltering global growth. Investors have also absorbed new data showing that UK retail sales declined for the second consecutive month in September, while government borrowing came in above estimates. In other news, Liz Truss announced her resignation as British Prime Minister on Thursday, ending a dramatic 45-day tenure that included a market crisis and a U-turn on her budget ideas. The announcement comes as Britain faces recessionary risks due to political and financial turmoil, a surge in natural gas prices, supply-chain bottlenecks, and labor shortages.
JPY
The Japanese Yen fell today, breaching a key psychological level for the first time since August 1990, raising fears of additional government intervention as authorities issued repeated warnings against currency speculators. Even after data indicated that Japanese core inflation rose to an eight-year high in September, exceeding the central bank's 2% objective for the sixth consecutive month, the Yen failed to gain momentum. To curb the sinking of the Yen, Japanese authorities staged their largest-ever currency intervention last month. The Yen has fallen about 30% versus the dollar this year as a result of growing policy divergence, with the Bank of Japan committing to ultra-easy monetary policy to help economic recovery while the Federal Reserve rapidly hiked interest rates to combat increasing inflation.
CAD
The Loonie is falling after finishing yesterday's session flat. Investors examined impending interest rate hikes and the resulting fears of a recession while monitoring fresh company results, which fueled the latest slump. In addition, markets absorbed Canada's latest CPI report, which showed a lower-than-expected fall in inflation as food prices rose sharply. Despite experts' predictions for a weaker 50bps increase in the bank's main rate next week, money markets are presently pricing in a 75bps increase. Going forward, traders will be looking for fresh impetus in the form of August retail sales numbers, which are predicted to climb by 0.2% after a 2.5% decrease the previous month.
MXN
Yesterday, the Mexican Peso rose (0.35%) after two days of falls, helped by a falling dollar. Still, U.S Treasury yields rose, limiting the size of any Peso gains. Meanwhile, according to a London-based dealer, systematic funds were the primary MXN buyers on Thursday morning, whereas local and corporate accounts also bought Pesos this week. In other news, Citigroup's client note on Thursday stated that deputy governor Gerardo Esquivel's statements on Wednesday that Banxico can begin to examine divorcing from the Fed are unlikely to gain much traction among his counterparts on the Board. Citi expects Banxico to hike with the Fed by 75bps and 50bps in November and December, respectively, with the policy rate reaching 10.50% by the end of the year. Speaking of today, Peso is edging lower amid the risk-averse market mood.
CNY
The offshore Yuan fell against the dollar again today, threatening to set new lows, pulled down by a strong dollar and rising Treasury yields as investors bet that the U.S. Federal Reserve will need to remain aggressive to combat inflation. Investors were also watching for policy indications from the Communist Party Congress, which is due to conclude on October 22nd. Meanwhile, the yuan was temporarily bolstered by rumors that Chinese officials are considering shortening the quarantine period for visitors, but analysts were quick to point out the country's highly uncertain economic outlook and turbulent Covid situation. The central bank's decision to maintain its benchmark lending rates unchanged in order to counteract additional currency depreciation and avoid further policy divergence with other major economies offered a floor for the Yuan.
BRL
Yesterday, the Brazilian Real gained more than 1% versus the US dollar as investors watched the electoral cycle evolve, nine days before the second round of voting for President of the Republic. According to a new Datafolha poll released on Wednesday, incumbent Jair Bolsonaro and competitor Luiz Inacio Lula da Silva have statistically tied ahead of the October 30th runoff vote. Lula currently gets 49% of the vote against Bolsonaro's 45%, compared to 49% and 44% in the previous poll five days ago. Given his pro-business policies, investors typically embrace Bolsonaro.
Want the Daily Market Pulse delivered straight to your inbox?