Daily Market Pulse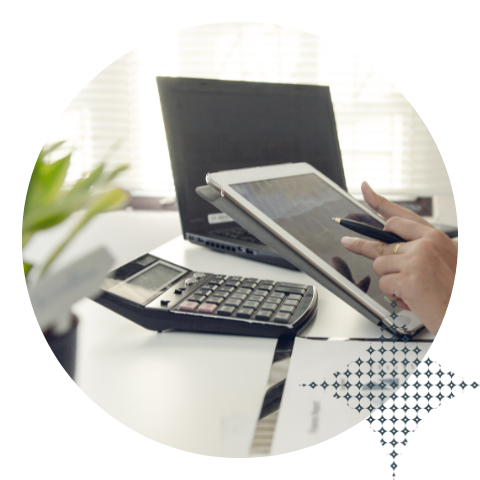 Dollar holds up to its recent advances
USD
The U.S. dollar index hovered near a 20-year high, holding near its recent surge, on predictions that the Federal Reserve will need to act even more forcefully to combat inflation. In the latest developments, consumer prices in the United States surprisingly rose 0.1% month on month in August, against predictions for a 0.1% decline, while producer prices declined for the second month in a row in August, bringing some respite to investors. Markets presently expect the Fed to raise interest rates by 75 basis points for the third time in a row next week. August Retail Sales data will be released in the second half of the day, alongside the weekly NY Empire State Manufacturing Survey and Philadelphia Fed Manufacturing Survey.
EUR
The Euro trades slightly higher today after rising 0.11% yesterday after a slowdown in the dollar's surge. Still, the single currency was still trading below parity. According to the most recent data, industrial production in the Eurozone declined 2.3% month over month in July 2022, following an upwardly revised 1.1% increase in June. It was the greatest reduction in industrial activity since August 2021, and it fell short of market expectations of a 1% drop. In other news, the European Central Bank reduced its GDP growth forecasts for the following years downward but avoided implying a recession.
GBP
The British Pound managed to gain 0.40% on Wednesday and appears to have stabilized early Thursday. In the most recent updates, hotter-than-expected U.S. inflation data stoked concerns that inflation may now be deeply entrenched in the economy, clearing the path for the Federal Reserve to take an even more aggressive position. Domestically, the annual inflation rate in the United Kingdom surprisingly fell to 9.9% in August 2022 from 10.1% in July, owing to decreasing energy prices. Nonetheless, markets are putting in a nearly 80% possibility that the BoE will raise interest rates by 75 basis points later this month.
JPY
The Japanese Yen lost its momentum against the U.S. dollar on Thursday after rebounding strongly (over 1%) from 24-year lows the previous session, pulled down by dismal trade data and questions about the effectiveness of the potential intervention. In August, Japan's trade balance recorded a record deficit as imports increased due to high energy costs and a lower Yen. Meanwhile, Satsuki Katayama, a senior member of Japan's ruling party, warned that "solo currency intervention will not be very helpful" in reversing strong Yen declines, which are mostly driven by expanding policy divergence between Japan and the U.S. Katayama, like opposition party leader Yuichiro Tamaki, also mentioned that raising interest rates would be detrimental to the country's economy.
CAD
After posting minor gains (0.02%) yesterday, the Canadian dollar maintains its momentum. Still, the Loonie is under pressure as higher-than-expected inflation in the United States has raised anticipation that the Federal Reserve may speed its tightening pace, driving investors to the U.S. currency. Domestically, the Bank of Canada's surprise high August unemployment rate did not prompt major betting on a pivot, as policymakers have consistently emphasized the importance of lowering inflation. Following the 75 basis point increase in September, the central bank is projected to raise interest rates again in October.
MXN
The Mexican Peso rose for the fifth consecutive time (0.64%) in six days on Wednesday, as global risk assets recovered after Tuesday's selloff in response to the U.S. inflation surprise. Mexico's swap rates rose across the board on Wednesday, reflecting higher Treasury yields; the 10-year U.S. yield reached 3.47% on Tuesday, the highest since mid-June. Meanwhile, Mexico has less budgetary space to deal with shocks after depleting much of its emergency reserves, according to Moody's analyst Renzo Merino on Tuesday. The Mexican government will have a more difficult time meeting its fiscal targets next year.
CNY
Even after China's central bank paused its monetary easing operations and set another firmer-than-expected midpoint fixing, the Yuan fell, lingering near its lowest levels in two years and remaining under pressure against a strong greenback. The People's Bank of China maintained the medium-term loan facility rate at 2.75%, as expected, as a widening policy divergence with the U.S. Federal Reserve left it with little room to maneuver on monetary policy to assist a Covid-stricken economy. Meanwhile, concerns that the U.S. Federal Reserve will continue to aggressively raise interest rates to battle inflation kept the Yuan under pressure.
BRL
The Brazilian currency has regained ground this Wednesday, following the trend in emerging markets that retreated against the dollar. Meanwhile, Investors and traders continue to assess the growth prospects versus more monetary tightening in the U.S. On the data front, Brazil's retail sales fell for the third consecutive month - down 0.8% in July - even when President Jair Bolsonaro tried to boost his reelection campaign through tax cuts to increase consumption and direct income transfers. Market Participants will now closely monitor the next steps of the Central Bank of Brazil.
Want the Daily Market Pulse delivered straight to your inbox?