Daily Brief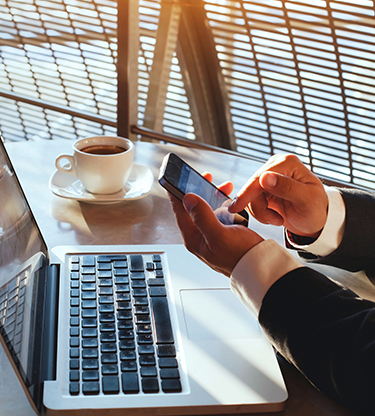 Bank of England rate decision
3 minute read
USD
US equity markets continue to remain firm as earnings reports are mostly positive and there seems to be continuing positive movement in the trade negotiations. As other global economies lower their economic forecasts, the US economy continues to motor along. Investors are hoping for a positive US earnings market to boost the US equity markets.
EUR
As global trade tensions continue, the EU has cut their growth forecasts. The Eurozone is not expected to grow at a 1.1% pace this year and 1.2% in 2020. These new estimates replace the previous forecast of 1.2% in 2019 and 1.5% in 2020. The European Commission said it is expected that "global trade tensions will weigh on the Eurozone and therefore limit economic expansion". There are some uncertainties that are surrounding trade including what the future relationship will be between the UK and EU after Brexit, as well as volatility in US-China trade.
GBP
The Bank of England rate decision is the major news focus today and the Bank kept rates unchanged at 0.75%, as expected. The asset purchase target will remain at GBP 435B. Most observers feel there is no chance for a change in monetary policy since this is the last central bank meeting before the general election on December 12. New economic projections will be published and the expectation are for a possible rate cut after the eventual Brexit. GBP/USD is trading towards the lower end of its overnight range due to the announcement.
JPY
USD/JPY trading higher as there seems no need for safe haven currency trading at the moment. As China and the US move towards a trade agreement, traders are moving into fresh risk trades. USD/JPY is trading near its overnight highs.
CAD
Canadian job creation is expected to be up 15,900 in October after adding 53,700 jobs in September and 81,100 jobs in August. The unemployment rate should remain at 5.5%. The Canadian dollar is trading stronger this morning.
CNY
DOW Futures rose over 100 points after China announced that they had agreed with the US to remove existing tariffs. Gao Feng, a spokesperson for the Chinese Commerce Ministry, stated both sides will cancel existing tariffs on each other's goods. It had been reported earlier that the Phase One trade deal might not be signed until December. The original plan had been to sign the deal at the APEC summit this month which was cancelled by the Chilean government. According to the White House, negotiations are ongoing and progress continues.
News Hub