Why investing in payment technology for freelancers pays off
Bringing the freelance platform market into focus.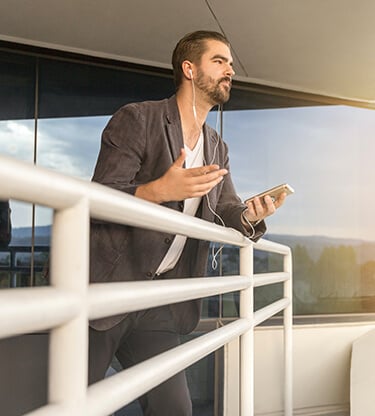 How to re-examine the ways freelance workers are paid around the world and what this means for the freelance platform market in the short and long term.
6 minute read
The freelance economy is an industry poised to boost into high gear in the coming months, especially as businesses around the world adapt to work and life after "The Great Pause". The underlying thread that connects the freelance economy is how money moves with each transaction. As a result, freelance platforms who connect seekers and workers will find unique opportunities to play a pivotal role in a booming freelance economy moving forward.
According to a recent report, the global freelance platform market will experience a huge spike throughout the next five years. In fact, the global market size will reach $5026.3 million by 2025, from only $2788.3 million in just 2019. On one side of the freelance economy, there is a growing demand by freelance workers for timely, versatile payment solutions. This is because freelance workers are driving a shift in the global workforce that impacts the ways that workers, no matter where they are located, get paid. On the other side are the businesses. Small and large businesses are enjoying the benefits of employing skilled freelance workers. As of 2018, growth in the demand of businesses looking to freelance market platforms has only accelerated, and with Upwork servicing 30% of the Fortune 500 companies, this latest data point suggests that many companies are finding success in searching and retaining freelance services through Upwork.
As we enter a post-corona economy, creative experiences and competitive pricing are only two of the ways that freelance market platforms and service providers can attract top talent that will in turn attract business seekers. However, one way that often gets overlooked due to the complexity across geographical borders and ongoing digital disruption is the payment experience.
Beyond Better Banking Options for the Unbanked
70% of all those with a freelance job or side hustle prefer electronic payments for their work. In some ways, freelance workers who are experienced and skilled not only see stability in a steady paycheck but also value having flexible choices on how they get paid. Surprisingly, 39% of Americans are unbanked, while on a global scale the World Bank estimates 1.7 billion people don't have a bank account. So what options do the unbanked have?
When connecting workforces from developing countries and emerging economies, providing flexible payment options on the freelance platform is an important differentiator. More and more, freelancers expect to be paid immediately after they complete their contracts as well as receiving immediate access to their financial information. But how do you do this for an unbanked freelancer? Another important question: How do businesses find easy to use, stress-free technology that doesn't make processing payments a hassle each time a contract is completed? Well, to find this answer, the freelance platform market will have to re-examine how to reach and service an unbanked global workforce. For example, unbanked freelancers prefer e-wallets and card payouts while Amazon sellers prefer account numbers and IBANs in their names to receive payouts in various currencies. Another example, are vacation property owners prefer payment by wires. Others prefer to receive payment by bitcoin or Ethereum. By providing payment options, like e-wallets and virtual prepaid card payouts that don't require a bank account, means becoming a trusted partner and so much more than just a freelance market provider.
Back to the Future for Payment Integration
It's no secret technology has removed geographical barriers, fueling the need for global payment solutions. The gig economy now represents $2.7 trillion in annual disbursements.
Offering to connect businesses with skilled talent around the globe comes with the responsibility and opportunity to create a unified approach to the payment experience for all those involved. At the end of 2019, the need for instant wages grew. In the U.S, 31.8 million freelance workers, or ⅓ of the 96 million freelance workers, said they would be interested in an instant payment option. Whether it be providing a platform with broader payment options or an easy to use interface for transactions and contracts, integrating global payments features can be a game-changer for any freelance market platform provider.
With the large volume of payments moving through various freelance market platforms, global payment processing presents challenges and opportunities to profit margins for all those involved. This is where the rubber hits the road - balancing between traditional and new age payment processing for the freelance economy. Large banks such as Chase and JP Morgan are built on top of legacy platforms that can hold payment restrictions. What does this mean? The systems can't talk to each other which is a big problem. Because of this, the market is seeing large financial institutions seeking to partner, fund, and acquire Fintech companies built on technology from the ground up to service customers in the freelance space.
Freelance platform companies such as Upwork, Lyft, or Airbnb that primarily rely on the relationships of the freelance workforce can look to set up alternatives to the traditional payment processors and bank payments available.
The Power of Partnership in the Freelance Ecosystem
Partnerships among freelance platform players, fintech, and banks will continue to be a trifecta to deliver financial services catered to the freelance worker. Partnerships go beyond just a simple transaction on the business management end. The collaboration will need to feature not only the benefits of being easy to use, seamless and innovative but also operate in a secure and regulated environment. In the backdrop of compliance and regulation, addressing challenges will mean being able to capitalize on opportunities when meeting local payment dynamics, payout options, and currencies.
Want the Daily Market Pulse delivered straight to your inbox?