Debunking 5 common payment processing misconceptions
There are many common misconceptions about the safety, security, and scalability of payment processing. Here's our list of the top 5 misconceptions debunked.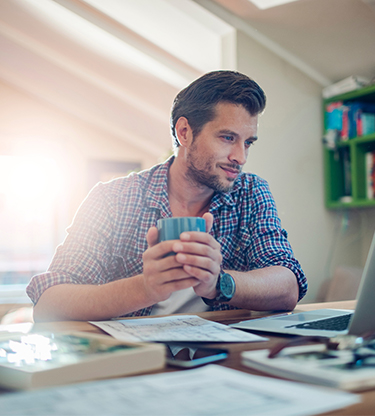 Debunking 5 common payment processing misconceptions
4 minute read
Who among us imagined at the outset of 2020 that a virus could permanently alter the way we live, work, and do business in North America. There's no disputing that the coronavirus crisis accelerated the need for more businesses to adapt and be resilient in how we continue to serve their customers. Providing robust global payment options in today's economy has offered more viable options and yet, misconceptions still exist.
If your business has yet to embrace global payment processing options, you may be missing an opportunity to better serve consumers and—more importantly—to grow your revenue and brand loyalty.
There are many common misconceptions about the safety, security, and scalability of payment processing. Here's our list of the top 5:
1. Banks are better and safer.
While some banks offer payment processing services, they may not be able to offer the best rates. You might be surprised to find that global payments companies can be much more flexible. They also offer additional services you won't find at most traditional financial institutions. From the simple (lower volume, self-serve) to complex or high-tech accounts (mass payments, payroll, multi-tiered, high volume), global payments providers can offer multiple solutions to ensure you're getting the right service for your business. In most cases, banks themselves rely on global payments companies to make numerous payments on their behalf, as payment processing providers have the capability to automate and process funds faster and more efficiently.
2. It takes too long to process payments.
In the early days of e-commerce, some processors would send deposits to merchants on a weekly or bi-weekly basis. But today, most businesses get paid daily. Depending on your bank and payment processing provider, you'll typically see the funds within 48-72 hours from the time the transaction was processed. In fact, with moneycorp you can experience unmatched speed and delivery capabilities such as our ability to deliver low-value euro and pound payments the next business day.
3. FX payments processing is complicated.
It doesn't have to be. With the right payments provider, you get access to a single platform that creates an automated seamless network to make your foreign exchange deals. At the same time, you'll be able to take advantage of competitive rates, the best payment route to ensure the most cost-effective payment routing, and track your payments efficiently. Reconciling is easy and quick, with clear statement reporting on incoming and outgoing funds across any of your currency accounts. At moneycorp, you can easily connect your in-house platforms to our full suite of robust APIs to create an all-encompassing global payment solution where you can validate banking details, send and receive money with a dedicated CK Reference, and convert or hold funds using our multi-currency account.
4. Switching from my current provider is too hard.
Most businesses worry that once they've signed a contract with a particular service provider, they're locked in. But if you're not happy with your current payment processing provider, you shouldn't be stuck with poor service. The right service provider can negotiate a buyout of your current contract while offering competitive pricing and better service. As you move your business, a simple onboarding process with a dedicated team will ensure a swift and easy transition. Learn more about moneycorp's quick onboarding process.
5. Payments companies don't understand my business.
Global payments companies specialize in many types of industries. They understand the risks involved in payment processing and can offer risk management and hedging options that will help with your business. From managing your foreign exchange exposure to ensuring you're getting the right services and the best products, your service provider can help make your business more profitable.
At moneycorp, we understand that different industries face specific challenges when it comes to managing global payments across borders and currencies. Our industry expertise means we can offer foreign exchange and payment solutions tailored to meet your specific needs. And we'll be with you every step of the way, delivering top-notch service with innovation, flexibility, and speed.