The Value of API Integrations within Finance
For most companies, streamlining their business operations is key and API integration is an easy, and often cost-effective way, to do so. Here are the top five benefits of implementing an API integration system into your business plan.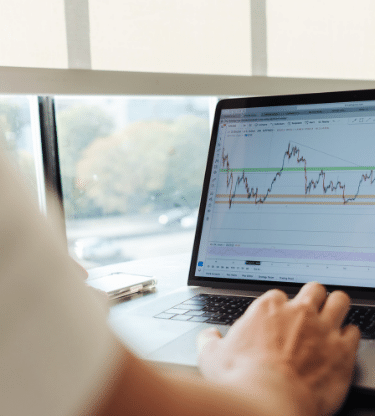 The Value of API Integrations within Finance
The days of toggling between multiple applications are behind us. As businesses continue to rapidly globalize, decision-makers within finance, operations, and IT have had to work together like never before, forcing businesses to expand and shift their technology stack. However, it's no secret that more software means more data to process. That's why there's never been a better time to implement API integrations into your everyday workflow.
What Is an API?
An API stands for Application Programming Interface. It is the code that facilitates the communication between two separate applications. APIs allow businesses to integrate various databases, automate tasks, and connect their devices seamlessly.
This is especially helpful for CFOs and other financial professionals looking to streamline their data. In fact, more than half of CFOs worry that their data and information sharing processes are not streamlined, causing gaps in their reporting. By integrating as many programs as possible, CFOs will see a dramatic improvement in their efficiency and data management.
Integrating Into Your Accounting Software Package or ERP System
As modern globalization becomes the roadmap for success across business models, the role of CFO has shifted. The days of "number-crunching" in the back office are no more. Instead, these top executives are becoming strategic partners within corporations, constantly looking for new and innovative ways to streamline their processes. Of course, with this new reality comes new concerns, most notably how to take decision-making from transactional to strategic. At the core of these concerns is the need for fast, reliable information and automating your accounting software package is the answer.
What used to be considered an independent part of the organization, is now an integrated department within finance and accounting. In order to meet the growing expectations for accounts payable, responsibilities within this department are continuously expanding. As such, CFOs are looking to make strategic decisions in line with software applications that grant them easy access to real-time data insights, automation tools, and process improvement controls.
With proper API integration, accounts payable teams can add value to everything from strategy development to data reporting.

Top 5 Benefits of API Integrations
For most companies, streamlining their business operations is key and API integration is an easy, and often cost-effective way, to do so. Here are the top five benefits of implementing an API integration system into your business plan:
Increased Productivity
APIs can allow applications to integrate with digital frameworks already being used by a corporation. According to this 2020 report, 59% of API integration users found that their businesses had increased productivity.
Increased Transparency
The value of APIs is in their connectivity. Plugging into these digital ecosystems helps manage the complexity of corporate partnerships, decreasing the players and risk associated with operations.
Improved Reporting & Analysis
Accelerated connections to third-party applications are essential for gaining real-time data insights. Through these "one-to-many" integrations, executives can dramatically improve their data reporting, allowing them to make improved financial decisions.
Save Time & Eliminate Manual Data Entry
With API integrations, manual data entries will be a thing of the past. Through automation, data will automatically flow from different systems within the digital ecosystem, allowing teams to spend more time on innovation.
Reduce Errors
Many corporations run their payroll through large batch ACH bank payments, which can produce error rates as high as 30%. API integrations can streamline the accounts payable process, allowing for better management of electronic invoicing, mass payments, and reconciliation.
Upgrade Your Business Data Management.
It's clear: the "one-to-many" payment ecosystem is the future of finance. CFOs everywhere are already taking the value of integrated ecosystems seriously, using the new potential for collaboration as a jumping-off point for major innovations within the growing digital market.
Find out how moneycorp APIs can help connect and streamline your global payment processes today.