How Specialized Players Are Shaking Up the World of Cross Border Payments
New specialized players are entering the field of cross border payments with innovative solutions to long-standing pain points. Here is everything you need to know.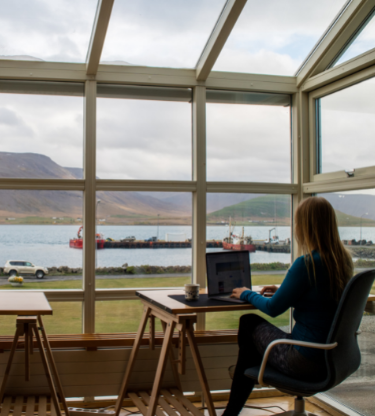 The Changing World of Cross Border Payments
As globalization becomes increasingly intertwined with everyday business operations, the need for global payments has spiked. Global cross-border payment flows are expected to reach around $156 trillion by 2022 and with this new sector ripe for disruption from changing consumer demands and commercial expectations, new specialized players are entering the field with innovative solutions to long-standing pain points.
What are Cross Border Payments?
Cross-border payments are currency transactions involving banks, companies, individuals, and other financial institutions operating in different countries. The sender typically chooses a front-end provider to initiate the payment to the receiver via a specified medium. In the past, cross-border transactions utilized correspondent banking networks, or CBNs, to settle the payment. However, recent years have seen the emergence of new back-end systems which increase and optimize the availability of payment methods between sender and receiver.
The History, and future, of Cross Border Payments
Historically, only a few banks dominated the cross-border payments market which meant that pain points for private businesses and consumers were extensive. High transaction costs, limited accessibility, and lack of transparency controlled the market and left much to be desired with international transactions.
With specialist players eager to stir up the traditional landscape of cross border payments, the market has become increasingly competitive, however local regulations, market knowledge, and access to payment rails continue to keep the barrier to entry quite high. Even so, the total global cross-border payment flow is growing at 5% (CAGR) per year, and B2B transactions alone are expected to account for $150 trillion by 2022, according to Juniper Research.
With the demand for cross-border payments increasing exponentially year after year, this new paradigm of changes within the landscape gives an idea of what the future looks like for this market.
The Rise of Specialized Systems
As new trends emerge in the international payment landscape, modern and innovative business models are taking the stage to address the long-standing pain points of the past.
Digitally Based Money Transfer Operators
Through the use of direct banking relationships in the sending and receiving countries, digitally based money transfer operators, like moneycorp, interact directly with senders and utilize payments flowing between countries to offer digital cross-border payment solutions. Digital MTOs typically offer FX rates closer to the interbank rates and with already low or non-existent transaction fees, consumers and merchants are quick to adapt to these operators. In some countries, certain partnerships with reliable back-end networks ensure that capital controls in varying countries aren't a hinder to payments.
Back-End Networks
Back-end networks, like Paypal, typically don't have a relationship with the sending or receiving parties and therefore must partner with banks and other e-wallet providers to complete cross-border payments. Different regulatory requirements in the global market mean that these back-end networks usually only run in certain regions or countries. As such, front-end providers looking to partner with these operators will often require multiple networks to offer greater global solutions.
Why CFOs are Increasingly Considering Specialist Providers
With modern globalization pushing CFOs to search for new and innovative ways to streamline their business operations, partnerships with these specialized cross-border payment providers have become a major consideration.
According to a recent survey of finance professionals, many noted that the complicated nature of cross-border payments negatively impacts their ability to scale their businesses internationally. In fact, 9 out of 10 respondents noted that their global expansion efforts would likely accelerate if they could deal with foreign exchange rates in a more efficient way.
That's where specialist providers like digital MTOs come in handy. With direct banking relationships and other fintech partnerships in the sending and receiving countries, these specialist providers allow clients to experience the best of international payments. Increased payment rails, improved dashboard functionality, and global reach all work as critical success factors for businesses and individuals to overcome the most common pitfalls when it comes to international payments.
Another major pain point pushing CFOs to consider specialized players? The antiquated nature of the traditional payments field. With the past infrastructure of international payments costing companies both time and money, it's clear to see why CFOs are in search of providers that can do it all. According to Flywire, 89% of survey respondents noted that their company lost money because of the exuberant amount of time spent on accounts receivable. That's why specialist providers, like moneycorp, introduced API integrations that can seamlessly integrate with in-house accounting systems.
As rising trends and specialized players continue to shift the world of cross-border payments, opportunities for business expansion are accelerated throughout all levels of the value chain. That being said, navigating this changing market requires strategic planning and a partnership with money transfer operators that utilize expert industry knowledge and a careful understanding of local currencies and markets.
How Moneycorp Can Help
Moneycorp's new partnership with KyckGlobal and the recent launch of our direct integration APIs have completely transformed our clients' experience.
With moneycorp cross border payments, you can expect:
Integrated payer dashboard that streamlines payee onboarding and management across the transaction lifecycle
New emergent and traditional payout options such as Venmo and prepaid cards
Direct integration with various accounting and ERP systems.
Interested in learning more? Speak to the team today!