Purchasing property overseas? Here's what you need to know
Read our blog for a list of what you need to know before you transfer your hard-earned cash overseas.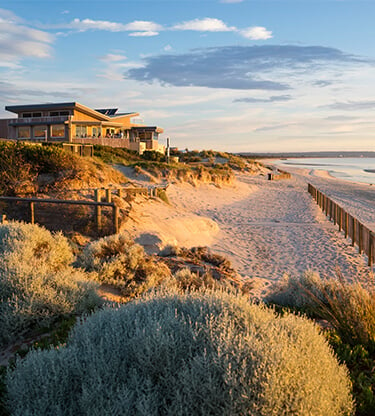 Real estate investments overseas
4 minute read
With the news of an effective Covid-19 vaccine in the works, we are all seeing a light at the end of the tunnel. With that, potential investments abroad are beginning to look more attractive. One investment that is usually at the top of the list is real estate. After all, it is a great way to capitalize on the growth of other countries. It diversifies your portfolio and is relatively low in risk. If you are considering investing in real estate overseas whether as a second home or a possible rental income, here is a list of what you need to know before you transfer your hard-earned cash overseas.
1. Look at the outlook
We gave you some ideas on top places to live abroad in a previous blog and now you've narrowed down which countries best suit your lifestyle or investment. However, before you start buying properties, review the growth forecast of your country of choice. There is no crystal ball on how the country will perform in the future, but you can easily access information that shows their economic track record, growth opportunities as well as the inventory of demand and supply of properties. Keep in mind that changes in political climate, restrictive trade agreements and possible civil unrest are several issues you should consider.
2. Go Local
Buying a local property will also require local assistance. You'll need to hire a local lawyer to help guide you with legal matters while a real estate agent is there to help get you started. Hiring local will not only ease the stress of investment but can be a trove of information with market expertise, knowledge of the process involved in your purchase, and answers to questions you might have on your real estate investment.
3. Due Diligence
Investing abroad is no different from domestic investment. Due diligence is required for the property you are interested in. You will need to address key issues and questions when considering properties. This may include year-round access to the property for remote areas, traffic patterns for city properties, and how that will affect your lifestyle or rental potential, insurance, security, medical care, construction of the property, etc. In some cases, it might make sense for you to live in the area first to acclimatize yourself with the neighborhood.
4. Talk to the Taxman
Take time and talk with your tax advisor about reporting the ownership of properties abroad. Virtually all foreign financial assets that are not being held in a U.S. financial institution are subject to numerous reporting requirements. There are also tax requirements from your chosen country of investment that you need to be aware of when it comes to your purchase.
5. Choose the right partners
Foreign investment does pose a challenge, such as currency risk. Changes in the exchange rate between the foreign currency of your international investment and the US dollar can increase and reduce the value of your investment and in some cases the return. Working with your financial advisor and the right foreign exchange specialist who knows the intricacies of working with international investments and global payments can help you save money, close the deal on time and provide additional protection for your transactions. An FX specialist can also help overcome concerns about the future cost of ownership and suggest risk strategies needed especially if some investments closing can go on for more than 6 months.
Hopefully, we've given you some food for thought with regards to your future real estate investment. Be sure to talk to a moneycorp specialist once you are ready to buy or to answer any of your FX questions.