Top Payment Industry Trends of July
As the digitization of the modern world increases, user preferences and market dynamics are rapidly changing. Here are the latest trends in the payments industry you need to keep note of.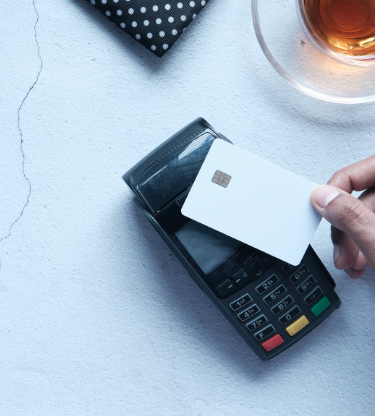 July's Payment Industry Trends
The coronavirus pandemic drove major shifts in consumer preferences, both in how they shop and pay. As these developing trends transform the next stage of ecommerce, online marketplaces must reshape their strategies to best position themselves for growth.
Of the many trends and regulations impacting the ecommerce landscape in 2021, one thing remains clear: user preferences and market dynamics are rapidly changing.
Fraud Risk Leads to Purchase Abandonment
With an estimated $130 billion in losses by 2023 due to fraud, businesses are ramping up their protections for online payments. Many fraud prevention systems rely on pre-determined rules and regulations for analyzing transactions and while these rules are set in place to filter out illegal and fraudulent activity, they can end up turning away legitimate customers.
Ecommerce consumers are looking to have seamless shopping experiences and having even one point of friction can cause them to look elsewhere. Once an order is falsely declined, customers will abandon their carts and turn to competitors to make the same purchase. With the average abandonment rate across all industries just below 70%, cart abandonment has become a real pain point for many merchants.
With this in mind, fraud prevention can no longer solely apply to preventing losses but must broaden to include frameworks for preserving the quality of all customer experiences. According to a recent study, 57% of digital merchants strongly agree that their current approach to fraud prevention makes it challenging to provide a smooth customer experience.
Data-Driven Offerings Take the Lead
Expanded mobile data traffic over the last year has led to a rapid increase in both the volume and complexity of information enterprises can collect. Over 2.5 quintillion bytes of data are generated each day meaning every swipe, click, share, and stream helps amplify the continued demand for big data analytics.
As the magnitude at which big data is being collected grows, so does the consumer demand for personalization. According to an Epsilon study, 80% of respondents from a 1,000 U.S. adults survey noted that they want personalization from merchants. Retailers like Nike and Sephora have already hopped on the trend, leveraging their collection of big data to support personalized omnichannel shopping experiences for each customer.
Real-Time Payments on the Rise
Increased adoption of mobile phones within the payment industry means that consumer expectations are high. They want payment options that provide speed, convenience, and security. With real-time payments (RTPs), consumers have access to funds and transaction notifications on a real-time basis. These RTP systems help strengthen customer experiences by maintaining transparency between parties.
While already a widely accepted system, the global real-time payments market size was estimated to be $10.64 billion in 2020, it is expected to increase at a compound annual growth rate (CAGR) of 33% from 2021 to 2028.
Marketplace Sellers Want Improved Payout Options
Online marketplaces thrived during the pandemic as individuals flocked to platforms like Amazon and Etsy to sell their goods and services. In fact, Amazon jumped 44% year-on-year in revenue in Q1 of 2021 alone. While the growth of these marketplaces bodes well for the future of online shopping, the payment options for sellers still leaves much to be desired.
With 60% of SMBs indicating that they would make the switch to other marketplaces if it meant gaining access to their funds faster, it's clear that offering attractive disbursement options for sellers is key if marketplaces want to remain competitive in the days ahead. Diversified payout options like prepaid cards, digital wallets, and ACH payments grant sellers easy access to their funds, securely. Offering integrations with these diversified payout options represents a key opportunity for marketplaces in a world where eCommerce is rapidly becoming the norm.
Ashish Bahl, CEO and founder of KyckGlobal, a digital payments company offering an array of traditional and emergent payment flavors from a single point of settlement noted:
"Companies are scrambling in 2021 to meet the new expectations of sellers, customers, contractors, and employees alike - and verticals that are traditionally resistant to modernization like banking, finance, and insurance are now in dire need of agile technology partners to perform a quantum leap of their own to remain competitive."
Wrap Up
As the digitization of the modern world increases, online marketplaces must stay on top of the latest trends within the payment landscape. Establishing a strategy in line with market shifts will help your business make informed, data-driven decisions that keep you ahead of your competition.