Setting Up a Multicurrency Account For Your Business
Send, receive, and hold multiple currencies in one convenient location with a multicurrency business account.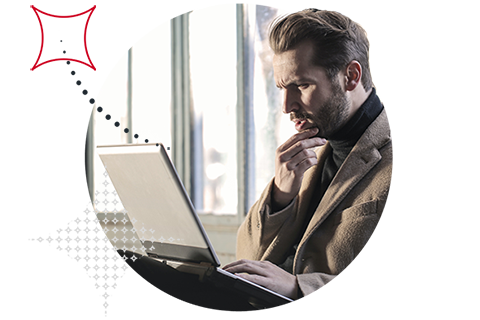 Setting Up a Multicurrency Account For Your Business
Unlock global revenue streams with a multicurrency business account. Whether you're employing freelancers around the world or have a side hustle that transacts overseas, making sure you can pay and get paid in the currencies you want is essential.
What Is a Multicurrency Business Account?
A multicurrency business account is a financial account that allows you to send, receive, and hold multiple currencies in one place. Typically provided by a bank or other financial payments provider, multicurrency accounts essentially act as international checking accounts, helping you manage payments in multiple foreign currencies.
"Multicurrency accounts allow you the flexibility to spend like a local overseas without the headache of opening and managing multiple accounts. At Moneycorp, you can hold more than 120 different currencies for payments to 190+ countries" says Thomas Anderson, Managing Director at Moneycorp.
How Does a Multicurrency Business Account Work?
A multicurrency business account works just like your standard bank account, the only difference is that you have the option to complete transactions in multiple foreign currencies. For most multicurrency accounts, transacting is as easy as adding funds to the account via debit card or bank transfer and then choosing the appropriate currency for payment.
When To Choose a Multicurrency Account
Any business that operates within the cross-border landscape can benefit from having a multicurrency account. With exchange rates fluctuating constantly and hefty transfer fees required to convert currency, many firms doing business overseas are left to the mercy of the market.
With a multicurrency account, you can avoid paying high FX fees all while protecting yourself from volatile rate changes. A multicurrency account may be particularly useful if:
You employ staff or freelancers overseas
Your business imports and/or exports
You sell across online marketplaces
You often transact with people abroad
Benefits of a Multicurrency Account for Business
Whether you have multiple overseas suppliers or simply transact with international employees, having a multicurrency business account can help take your global payments to the next level. Here are the three major benefits of a multicurrency account for business:
Save time on accounting and reconciliation
When you send a payment in a foreign currency, you risk dealing with exchange rate differences between the invoice and the actual rate used at your bank or other payments provider. These exchange rate differences often cause issues during reconciliation as the account statement and the ledger entry vary slightly.
With a multicurrency account, accounting becomes simplified as the matched invoice and paid amounts are noted in the same currency and don't require any adjusting for rate differences.
Save money on foreign exchange transactions
One of the most significant benefits of using a multicurrency account is the amount of money you can save by avoiding foreign exchange transaction fees.
For businesses that operate with an online account that only accommodates their home currency, substantial payments and fees will need to be paid in order to convert funds into the required currency. While these fees may not seem large at first glance, they can add up quickly for businesses receiving multiple payments all in different currencies.
Operate with a single account number
For businesses operating in the cross-border payments market with multiple payments overseas, being able to streamline account management is essential.
With a multicurrency business account, you can use the same account details for all of the currencies held within that one account. That means no more juggling different accounts and banks across varying jurisdictions. All the information you need, including receipts, disbursements, and tracking, is available in one convenient online location.
How Do You Open a Multicurrency Account?
With a Moneycorp Online Multicurrency Account, you can expect:
Enhanced Delivery Capabilities and Speed
Robust API Connections for Mass Payments
No Bounced Payments and Easy Payment Tracking
Competitive Exchange Rates and Expert Guidance
Setting up a multicurrency account is easy with Moneycorp Online. Simply register for an account, tell us which currencies you need, and we'll exchange and deliver your money in as little as one business day!
Want to learn more about opening a multicurrency business account with Moneycorp? Request a demo today!