Moneycorp Announces Tech-enabled FX Liquidity Management Solution for Digital Asset Exchanges (DAXs)
The seamless API integration will provide operational excellence to DAX providers by automating liquidity management flows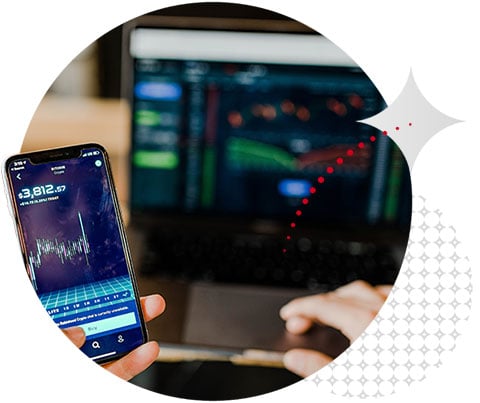 Press Release:
Toronto, Ontario -- Blockchain Futurist Conference - August 4th, 2022-- Moneycorp, a world-leading payments fintech, today announces the launch of its Foreign Exchange Liquidity Management solution for the Digital Asset Exchanges (DAXs) providers.
With the global cryptocurrency market size expected to grow at a CAGR of 12.8% by 2030, the new solution is aimed at providing operational excellence, agility, and business growth to DAXs providers. Through our suite of APIs, these exchanges can now access our FX liquidity powered by 16 different providers 24/5, enabling them to execute payments anywhere in the world faster and more efficiently than ever before.
"The crypto and blockchain community is one that Moneycorp has paid close attention to for many years. We have looked at how our business can help the community manage FX transactions, just as they are accustomed to in a 'traditional' bank environment,"
"Our announcement today is considerable to the community because our APIs enable them to integrate complex systems and data while automating and accessing FX rates across any system or workflow. The result is empowered DAXs providers, who can now settle funds faster and seamlessly, while our API does all the work in the backend to give them the best settlement experience."
Moneycorp will be attending the Blockchain Futurist Conference on August 9 and 10, 2022, Booth no 16. To book an appointment, please visit: Moneycorp@Blockchain Futurist
For more information on the new solution and its offering, please visit: Moneycorp - FX for Digital Asset Exchanges
About moneycorp Americas
Moneycorp is a world-leading payments fintech, recognized for its personalized service, smart technology, regulatory excellence, and its all-in-one payments ecosystem. Truly embodying our company's distinctive logo, the North Star, we help our clients navigate the complex global payments market.
We have a presence in the United Kingdom, North America, Europe, Brazil, Hong Kong, and UAE offering a full suite of payment solutions in over 120 currencies. Further, our payment experts provide hard-to-replicate proficiency, alleviating the stress associated with navigating the complex global payments market. All in all, we are committed to innovation and building meaningful relationships.
Through our technological advancements, we have engineered an intuitive payments ecosystem allowing us to expand our services to meet ever-evolving customer needs. Whether our clients need to simply send money across borders or create a sophisticated risk management plan, we have the tools necessary to create the customized solution our clients need.
Media Contact
Angus Au
Magnolia Marketing Communications
+1-604-996-9522
Want the Daily Market Pulse delivered straight to your inbox?