moneycorp Americas Announces Enhanced API Integrations for ERP Systems and Accounting Software
Today, the global payments provider announced its new cloud API integration enhancement that can seamlessly integrate into client accounting software and ERP systems, at no cost.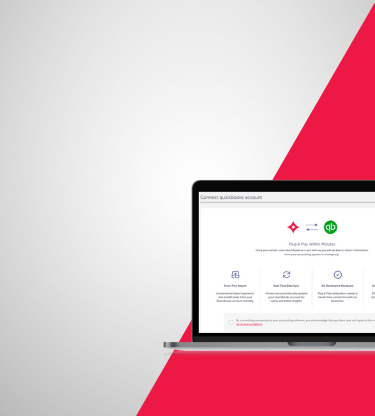 Press Release:
The integration will enable moneycorp to develop and manage multiple APIs
The APIs will seamlessly integrate into ERP and accounting software packages
Clients will be able to connect their moneycorp accounts to existing in-house platforms
PROVIDENCE, R.I.--(BUSINESS WIRE)-- moneycorp Americas, a leading provider of global payments and FX risk management solutions, announces its new cloud API integration enhancement that can seamlessly integrate into client accounting software and ERP systems, at no additional cost. Through this new integration, moneycorp can offer clients the ability to streamline payments, instantly saving time and transforming payment workflows and scalability.
Today, CFOs are heading the enterprise-wide digital agenda, with 77 percent leading efforts to improve operational efficiency through technological adoption, and 77 percent also exploring how disruptive technologies could benefit their business. Currently, only 34 percent of finance tasks are automated and many businesses continue to struggle to locate the right data.
Bob Dowd, Chief Executive Officer at moneycorp Americas said:
"Through this API integration, financial executives can take their accounting from transactional to strategic by spending less time toggling between programs, and more time making financial decisions for their business"
Through moneycorp's pre-built integrations, customers can easily keep track of all international payments directly in their accounting software such as QuickBooks, NetSuite, Xero, and Dynamics GP, thereby eliminating manual keying entries, saving hundreds of hours and reducing errors. Customers can now instantly sync data, track payments in multiple currencies, and edit beneficiary information, all in one payment ecosystem.
Dowd added, "This solution is a significant milestone for moneycorp as it helps CFOs redefine their processes in the shifting digitalization of finance. Automation will reduce costs, drive profits, and improve productivity."
Customers can simply authenticate access by logging into their accounting system through moneycorp's API within minutes. For more information on moneycorp's API integrations, please click here.
About moneycorp Americas
moneycorp Americas is a leading provider of global payments and currency risk management solutions. We pride ourselves on delivering high-touch service and innovative technology products that put our customers' business first. Our team of knowledgeable, seasoned professionals create tailor-made solutions and leverage our global network for seamless cross-border payments and safeguarding FX risk exposure. Established in 1979, moneycorp serves global clients across North America, South America, Asia, Europe, and Australia. Visit www.moneycorp.com to learn more.
Contacts
Media Contact:
Monica Bermudez
monica.bermudez@moneycorp.com
Want the Daily Market Pulse delivered straight to your inbox?